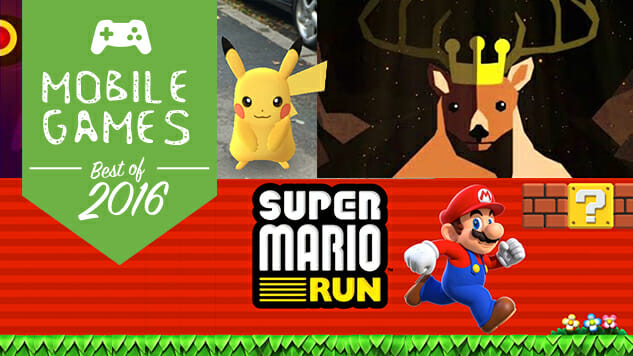 Mobile games are the lifeblood of the commute. They can make even the most bland subway, train, or taxi ride an excursion into the unknown. 2016 played host to some of the most ambitiously innovative titles-some fizzled and others burned bright, but the real winners were gamers across the globe. With the games industry moving forward with such propensity each year, it can be easy to forget what mobile gaming has done for our bathroom breaks and family gatherings.
That's why Paste is taking a moment to look back at this year's masterfully crafted mobile videogames.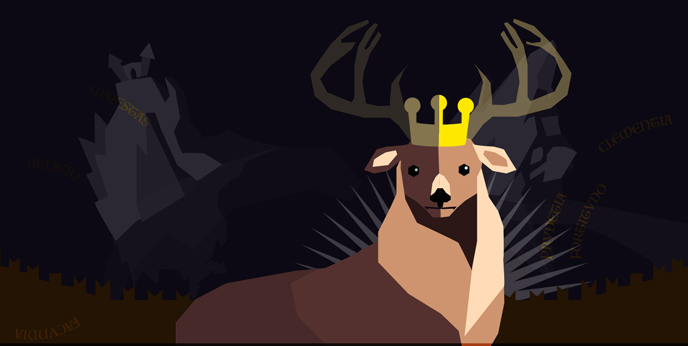 10. Reigns
Reigns is a particularly innovative title, utilizing the right-swipe, left-swipe tool first made popular by dating service Tinder. However, if you're like me, your decision to swipe one way or the other is much more effective inside this videogame than it is in the real world.
At its core, Reigns is almost unnervingly simple. You are a king, and it's up to you to employ or deactivate various decrees. However, after you've spent some time with the game, you begin to understand that there's a method to all the madness: you have to please members of the clergy, the people, and your fellow royals while maintaining your seat of power; this can prove to be quite tricky, to say the least.
The game is easy to pick up and has proven itself to be one of the best gateway videogames published recently. It's hard to hate this beautiful creation.
---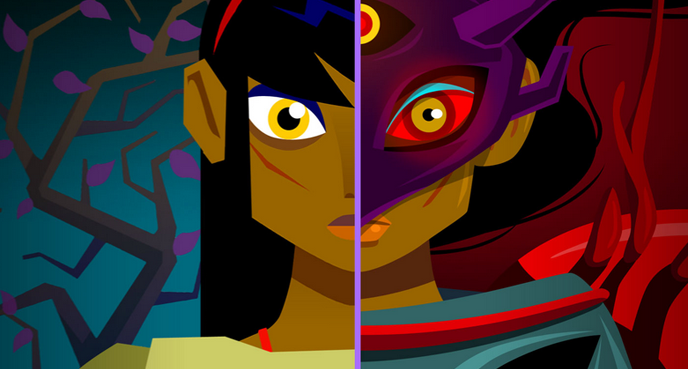 9. Severed
Severed is the tale of Sasha, a one-armed woman who brings whole new meaning to the term "differently abled". In the game she must traverse the otherworld in an attempt to save her family, carrying a massive sword in her remaining hand. With this weapon, the player can use broad strokes to swipe the screen of their mobile device, killing any monsters that dare step in their path.
At times, Severed feels somewhat clunky. This minor flaw falls heavy at the hand of amazing storytelling and terrific presentation, which are the building blocks for any good videogame. In fact, the quality these latter traits bring upend any awkwardness Severed may hold.
If you're looking for a mobile experience from 2016 that will make you feel all the feels, then the search is over: At just $15, Severed is by-and-large your best bet.
---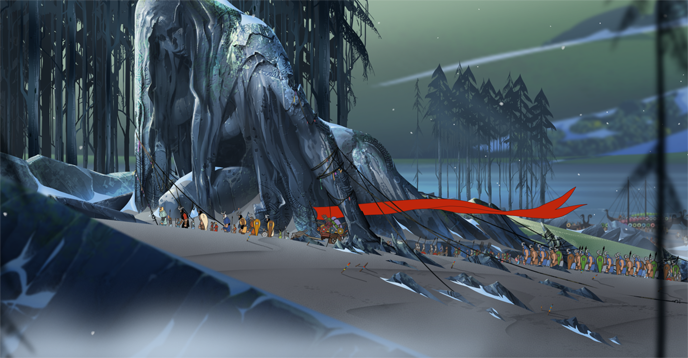 8. The Banner Saga 2
The Banner Saga 2 debuted on other platforms in early 2016, but didn't make it to iOS and Android until later. According to most fans, the game's mobile iteration was well worth the extra wait time.
Few games can strike an emotional chord with players like The Banner Saga. The game is a deafeningly powerful story about friendship and the will to lead others through adversity. While it makes sense that this would be a game first relegated to those on consoles, PC or Mac, mobile users should be ecstatic for their opportunity to romp through this game. It's truly one of the more enigmatic entries of 2016 across all platforms.
Further, it's just plain beautiful-you can play and enjoy it for no other reason than to stare at the amazing art style.
---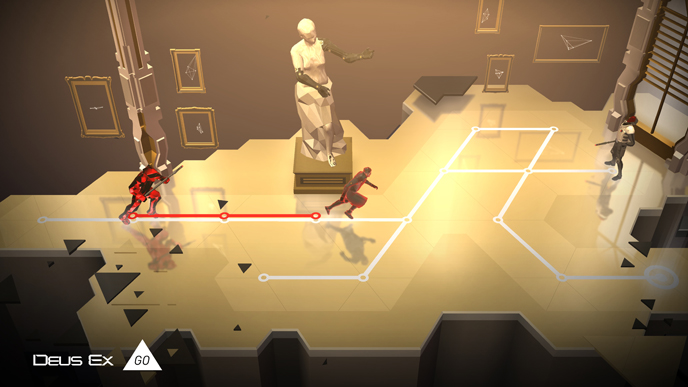 7. Deus Ex Go
Deus Ex Go takes the franchise and slims it down, focusing on key aspects of the main series, especially Deus Ex's unique puzzle-platforming niche. The only meaningful difference between this game and its parent series is that you're forced to act through a turn-based combat mechanic – the rest is tried and true to the original games.
In Go, players take control of mechanically augmented Adam Jensen. The character can hack specific parts of the environment to assist his flight through the game's various levels, but it falls on you to make use of his unique abilities. This is where some really intriguing battles of wit fall into place between you and the game's surprisingly smart artificial intelligence. Go is truly one of the most engaging experiences from 2016's array of mobile games.
---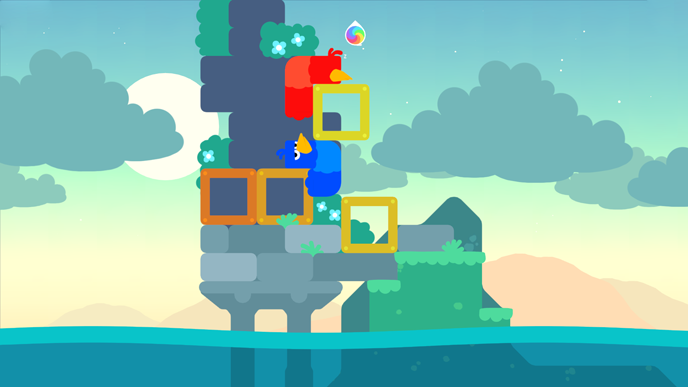 6. Snakebird
Snakebird is one of the most deceptively difficult games of 2016. The cute art style will draw players in, lull them into a false sense of security and then smash their hopes and dreams without even a second thought. Some players—including me—have a hard time getting past even the first few adventures in the game.
Despite that, Snakebird feels worth all the trouble.
While exceedingly difficult, the puzzle-centric game can bring gamers hours of fun and reward. Like the notorious Dark Souls series of games, Snakebird makes players feel smart and accomplished with each new level conquered; with 53 non-linear levels to fight through, you've got your work cut out. In addition, the title introduces a new mechanic every few levels or so. This keeps Snakebird fresh and offers players more diverse ways to trek through each space within the title.
---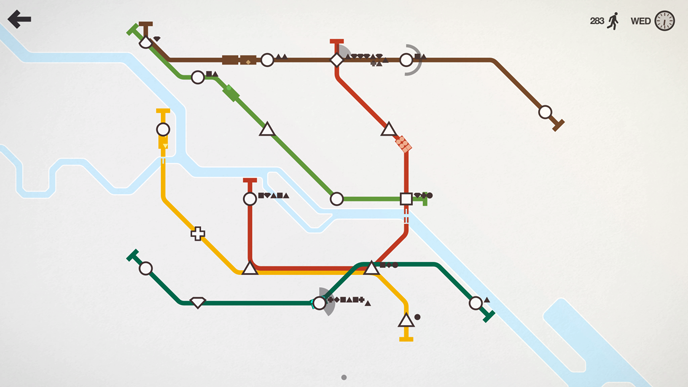 5. Mini Metro
Mini Metro first debuted as a prototype browser game in 2014. Since then, it's seen a release on mobile platforms, and the republish on smartphone devices has given the game new life. If you're not familiar with Mini Metro, it's essentially Rollercoaster Tycoon for subways, albeit far less complicated.
While that might not sound exciting, you've got to give it a try. Mini Metro is Zen, tranquil and addicting. It features a minimalist design that's easy to understand, and you can be up-and-running within minutes of downloading. Very rare is the game that feels better on mobile than it does on PC, but Mini Metro fits the bill and pays a very fine tip to boot. Apple is offering the game for $0.99 via their App Store for a limited time-jump in while the getting's good.
---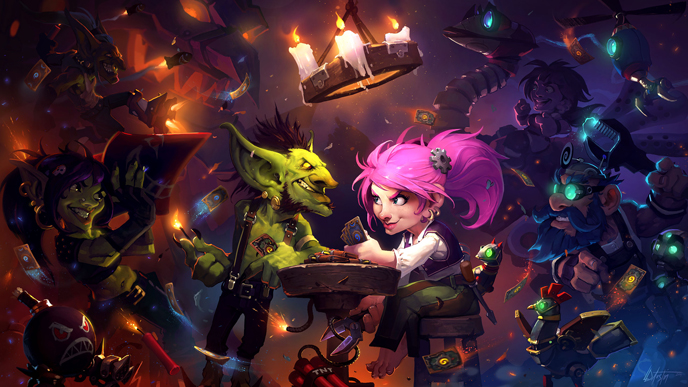 4. Hearthstone's Updates and Expansions
Hearthstone came to phones and tablets in 2015 after a 2014 release on PC, but its age hasn't stopped developer Blizzard Entertainment from putting the afterburners on high. Hearthstone has proven itself to be a titular member of the mobile gaming elite with constant updates and a steady stream of new cards for players to collect. And because Hearthstone has made Blizzard close to $20 million a month, you can bet that these updates aren't going to stop any time soon.
2016 saw the addition of "Recruit A Friend" and the "Standard" game mode. Further, players were given two expansions (Whispers of the Old Gods, Mean Streets of Gadgetzan) and one adventure (One Night in Karazhan) through which to fight.
Hearthstone borrows heavily from other trading card games like Magic: The Gathering, but doesn't lose any amount of originality for doing so. The game is rich in Warcraft lore and oozes quality production. Blizzard's monumental achievement has stood the test of time, achieving a revenue stream that is nearly unprecedented in the world of videogames today.
---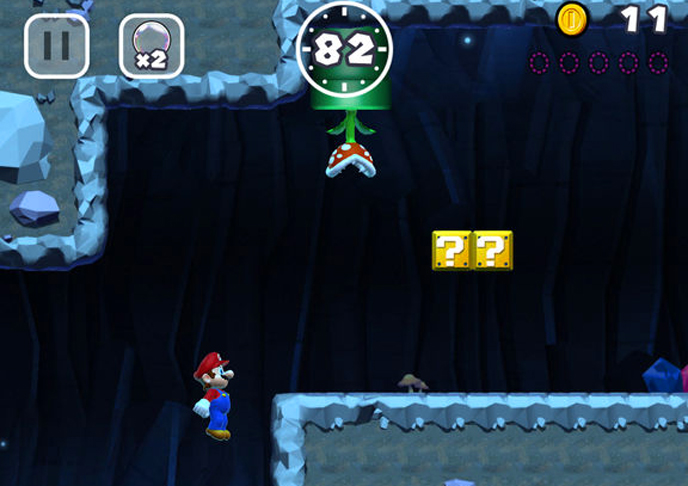 3. Super Mario Run
Super Mario Run arrived just in time for Christmas, releasing on Dec. 15 to rave review. While the game doesn't do anything particularly new or interesting, it's a stellar Mario title-and that's more than enough. Besides: who can get enough of the plumber and his obsession with mashing Goombas?
Apparently, not us. Run beat Pokemon Go in day-one downloads.
Super Mario Run has all the hallmarks of Nintendo's quality craftsmanship, and feels just as good when you're entrenched in the throes of a difficult level. Every stage you complete feels like a triumph, and there's very little bad to say about the game. Mobile gaming might be growing at a rapid pace, but there's still a lot of vaporware out there-that's why this new Mario adventure feels so right-it's a true diamond in the rough.
---
2. Clash Royale
Clash Royale may fall into a sector of videogames that has earned the disdain of gamers everywhere, thanks to aggressive monetization and tacky advertising, but hey, at least it survived without resorting to Kate Upton. And really, the hate towards this fun, little game is totally unwarranted.
Clash Royale pits players against one another in one-on-one duels, where strategy is key and simple mistakes can cost you the game. It's one of the few titles I've played that pulls the beautiful hat trick of allowing easy entry for new players, while at the same time giving veterans a challenge.
The game is certainly pay-to-win in some aspects, but as someone who has made it to the rank of "Legendary," it's still possible to succeed in the game without ever spending a dime on it.
---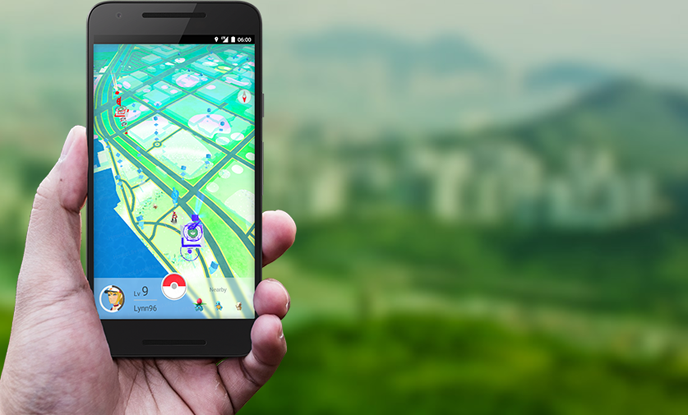 1. Pokémon Go
Pokémon Go was the darling of every videogame news outlet in existence when it first hit virtual store shelves in early 2016. Players were enchanted by the game's simpe but oh so satisfying premise, and the Pokémon brand served as an exceedingly powerful platform for Nintendo to get unfamiliar gamers acquainted with the franchise.
Fitness studies showed that the game got people up and moving almost daily for weeks at a time, and while the fad began dying out as winter approached, it's one of the few titles that left us all better for having played it-both physically and mentally. I have personally never seen so many people outside, socializing and enjoying the great outdoors as I did when Pokémon Go was still trending. Many peoples' accounts are now sitting and collecting dust, but you'd be hard-pressed to find a player who'd want to take it all back.
Nevertheless, Go stands as a testament to the sense of community that videogames can bring and with Niantic's commitment to updating the game, they will only continue to incorporate the quality improvements that gamers have requested and received so far.
---
Jacob Saylor is a writer, video editor and presenter whose work has been seen around the games industry since 2010. He even runs a humble YouTube channel by the name of Chosen Totem. Find him on Twitter @Skulldrey.