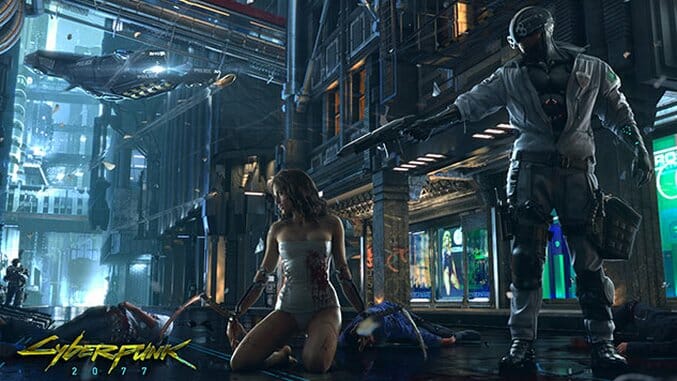 The Witcher 3 developer CD Projekt Red has another much-anticipated project in the works, but it seems the situation is getting a bit dire. Announced by the development team on Twitter, a person or group has stolen documents and files related to their forthcoming game Cyberpunk 2077 and is demanding a ransom.
The team's statement reads:
An unidentified individual or individuals have just informed us they are in possession of a few internal files belonging to CD Projekt Red. Among them are documents connected to early designs for the upcoming game, Cyberpunk 2077.
A demand for ransom has been made, saying that should we not comply, the files will be released to the general public. We will not be giving in to the demands of the individual or individuals that have contacted us, which might eventually lead to the files being published online. The appropriate legal authorities will be informed about the situation.
The documents are old and largely unrepresentative of the current vision for the game. Still, if you're looking forward to playing Cyberpunk 2077, it would be best for you to avoid any information not coming directly from CD Projekt Red.
When the time is right, you will hear about Cyberpunk 2077 from us – officially.
CD Projekt Red Team
Coming forward about the situation means two things—a call out to the perpetrators, and context to potential leaks in the near future. We gamers love us a good leak by insider information, but when those leaks come in the form of stolen documents and assets, there's something to be said.
Since Cyperpunk 2077 is still in development, if that stolen information does get leaked, it may have nothing to do with the final game at all. Either way, CD Projekt Red's statement lays it out that any leaks of their forthcoming game should be taken with a grain of salt, rather than as fact, as it's coming from stolen information. Stay tuned for more updates.
— CD PROJEKT RED (@CDPROJEKTRED) June 8, 2017