Clod Studio Releases Playable Demo of Dario Argento's Dreadful Bond
Images via Clod Studio
Games
News
Dario Argento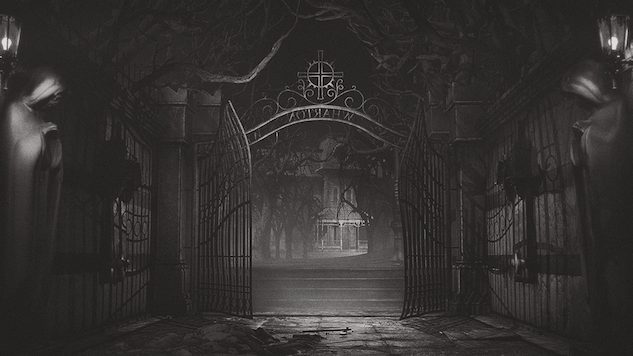 Italian game developer Clod Studio has shared an early playable demo of Dario Argento's Dreadful Bond, a first-person psychological-horror game created under the creative direction of famed Italian horror director Dario Argento. The demo comes as part of a push to meet the fundraising goal for the game's Kickstarter campaign, which has raised nearly $29,000 of its $67,267 goal with less than a day to go, as of this writing.
Despite being a very early build of the game, the demo showcases Dreadful Bond's impressive grayscale visuals and detailed in-game objects. It also shows off the game's rich atmospherics that recall the giallo style of Italian horror films from the 1960s and '70s. The game features suspenseful first-person exploration using sight and sound alone, with no artificial hints or aids.
Dario Argento's Dreadful Bond will be developed by Clod Studio using Unreal Engine 4. Its creative supervisor Dario Argento is often called the Master of Horror, having directed such classic horror films as Suspiria, Deep Red, Inferno and Opera. His 1977 film Suspiria was recently remade by Call Me By Your Name director Luca Guadagnino.
If the game's crowdfunding campaign succeeds in reaching its goal, it's expected to launch in December 2020. Check out the Kickstarter campaign and download the demo build here. Below, take a look at the accompanying short film directed by Argento himself, For Bridget.