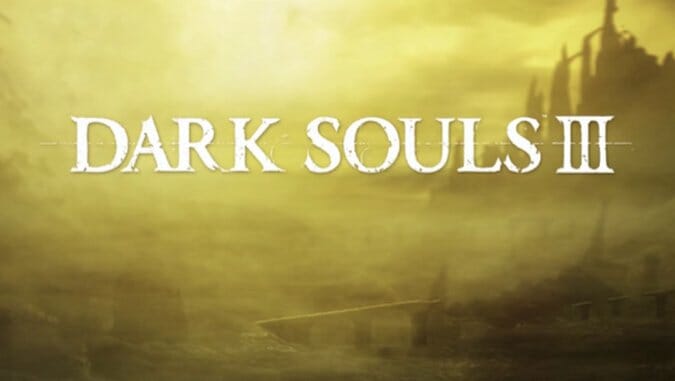 Dark Souls III's gameplay reveal trailer is here, and it's every bit as epic as you'd expect.
Moving past the bewildering fact that you're still reading this rather than drooling over the clip above, Dark Souls III's new trailer debuted during Microsoft's Gamescom 2015 briefing this afternoon. The enthralling footage offers us our first look at gameplay from the forthcoming third entry in the renowned and punishingly difficult Dark Souls series.
Here's publisher Bandai Namco's synopsis of their ultra-anticipated title:
Dark Souls III continues to push the boundaries with the latest, ambitious chapter in critically acclaimed and genre-defining series. As fires fade and only embers remain, journey once more into a world filled with more daunting and colossal enemies and environments. Players will be immersed into a world of epic atmosphere and darkness through faster gameplay and amplified combat intensity.
Words are wind, but this particular description is 110-percent borne out by the gameplay trailer itself. Several of the "daunting and colossal enemies" they refer to make menacing appearances in the clip, while "epic atmosphere and darkness" pervade every second of it.
Bandai Namco's trailer description also breaks down an important new gameplay element:
New to the series are the Battle Arts attacks. You'll be able to deliver powerful attacks that will break through enemy defenses. Each weapon will have its own unique Battle Arts.
Dark Souls III was first revealed at E3, where this haunting announcement trailer dropped. The two trailers combined only constitute about five minutes of footage, but they've gone a long way, flooring diehard fans the world over. Now, we wait.
Dark Souls III is set for an early 2016 release. Watch the gameplay trailer above.