Link from The Legend of Zelda Will Be Playable in Skyrim for the Switch
Image via Bethesda
Games
News
E3 2017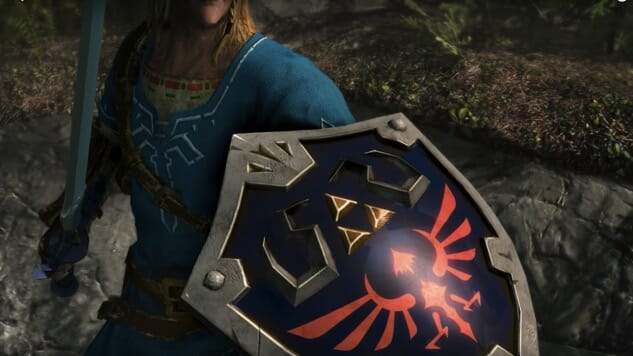 The protagonist from The Legend of Zelda series, Link, will be a playable character for The Elder Scrolls V: Skyrim on the Nintendo Switch, as announced at Bethesda's E3 press conference. Link will be playable by using his character's Breath of the Wild amiibo.
As seen in the teaser below, the character comes in a treasure chest when the player scans the amiibo. Link will don his blue attire from Breath of the Wild, and will fight using the famous Master Sword and Hylian Shield.
Watch the trailer below and check out our full coverage of Bethesda's E3 announcements here, plus five things we hope to see from the forthcoming DLC for Breath of the Wild.