Bethesda Offers Method to Report Fallout 4 Mod Theft After Numerous User Complaints
Photo via YouTube
Games
News
Fallout 4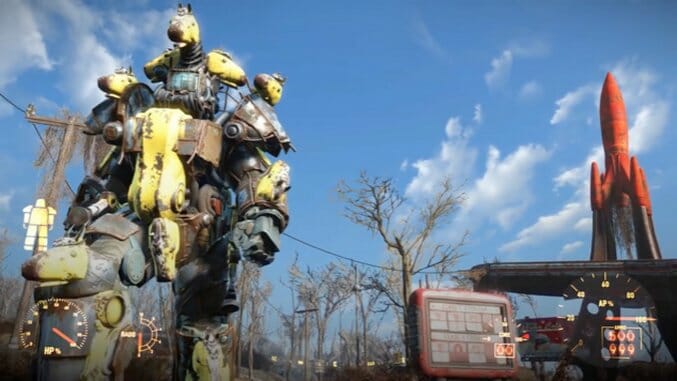 When Fallout 4 was announced, developer Bethesda shared the exciting news of mod support for the Xbox One and PS4.
In April, Bethesda released an update allowing PC players to share and install mods via their website, which included the "Creation Kit" software they used to make the game itself.
Mod support finally came to the Xbox One at the end of May, but now we're beginning to see a chink in this supposed power armor.
Apparently, numerous fans have complained to Bethesda, saying Xbox One users are stealing original, PC-created content without credit. Basically, these users are taking mods and uploading them onto the Xbox One as their own creations.
Today, Bethesda announced a method to report these thefts. "In accordance with the Digital Millennium Copyright Act, we request that anyone who believes their content was wrongfully uploaded to Bethesda.net formally submit a DMCA takedown request," wrote Bethesda in a discussion post.
The post details how to properly submit a request, mostly pulling instructions from section 17 of its Terms and Services, titled "Intellectual Property Infringement."
Hopefully, this doesn't snowball into an even larger issue where Bethesda is forced to relinquish its support of mods altogether, especially before mod support rolls out for PS4 users this month.
Revisit our predictions on how Bethesda's mod support for Fallout 4 could affect the greater modding community here.