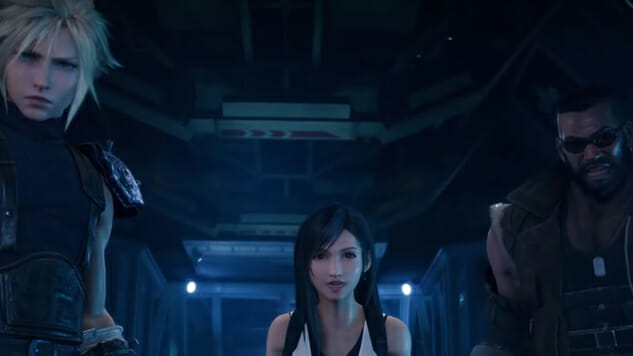 Early Monday morning, Square-Enix shared the long-awaited (and heavily data-mined) demo for Final Fantasy VII Remake, which is now available for free on PS4's digital store.
We've just released the free #FinalFantasy VII Remake demo on PlayStation Store.

What are you waiting for? Download it now and experience the beginning of the story for yourself! #FF7R

https://t.co/Gi4onqN0Cbpic.twitter.com/rX0ELUINHO

— FINAL FANTASY VII REMAKE (@finalfantasyvii) March 2, 2020
The demo has about a two- to three-hour run time, and spans the first two chapters of the game. Longtime fans may notice that much of the demo covers extensively events that happened in quick succession in the original game. The demo hints to the exhaustive, dedicated nature in which Square-Enix are approaching this retelling of the classic JRPG story, as well as full, round characterization for Cloud and Barrett right off the bat. It may or may not be to your taste, depending on what you want out of the game—if you want a fully revised, in-depth story, you're in for a good ride. If you want the immediate thrills of the original, it might be a slog.
It also serves as a gameplay tutorial. As you may know, the game features more real-time, action RPG-oriented gameplay, closer to that of Final Fantasy XV or Final Fantasy VII: Crisis Core than the original, turn-based flow of Final Fantasy VII. There is a "classic mode" for those who miss the menus, but it isn't included in the demo.
The full-release of the first episode (whew) of FFVIIR comes out on April 10. Until then, have fun picking apart every detail of this generous demo.