Final Fantasy VII Remake Gets New Trailer, Details Battle System
Images via Square Enix, Square Enix/YouTube
Games
News
Final Fantasy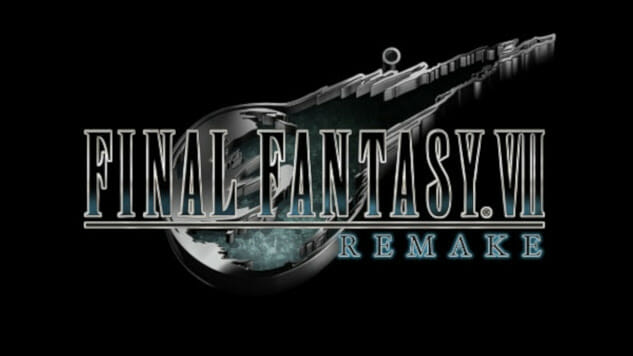 Square Enix gave us a whole avalanche of new Final Fantasy VII Remake information on Monday night during their E3 press conference, including an in-depth look at the game's new battle system and what exactly will be present in the game.
For about as long as we've known about the project, we've known that the full experience will be broken into staggered releases. Square Enix cites the ability to expand the original game's world and give stronger characterization to its iconic heroes as the driving factor behind this; they are promising that the first game in this project fully stands alone, and will be set entirely in Midgar, the game's opening location.
The developers also showed off the new hybrid battle system, which "merges real-time action with strategic, command-based combat," per a press release. In action, you'll be attacking enemies to build a meter that then lets you go into a slow-motion mode, issuing commands and using magic from your materia builds. All the different party members are fully playable, and we got glimpses at Cloud, Barrett, Aerith and Tifa in action.
Speaking of, we also know all the voice actors behind the characters:
– Cloud, voiced by Cody Christian (All American, Teen Wolf
– Barret, voiced by John Eric Bentley (Transformers: Revenge of the Fallen, Independence Day: Resurgence
– Aerith, voiced by Briana White (Criminal Minds: Beyond Borders, Occupants)
– Tifa, voiced by Britt Baron (GLOW)
– Biggs, voiced by Gideon Emery (Star Wars: The Clone Wars, Teen Wolf)
– Wedge, voiced by Matt Jones (Breaking Bad)
– Sephiroth, voiced by Tyler Hoechlin
Square Enix also detailed the two available deluxe editions available for preorder, which include limited art books, a CD soundtrack, special in-game summons and a statue of Cloud on his motorcycle.
Dubiously, there are no details on what the follow-up strategy for the remake project looks like; here's hoping we don't have to wait another six years between installments.
Final Fantasy VII Remake releases on the PlayStation 4 on March 3, 2020. Catch the new trailer below and revisit a previous trailer here.