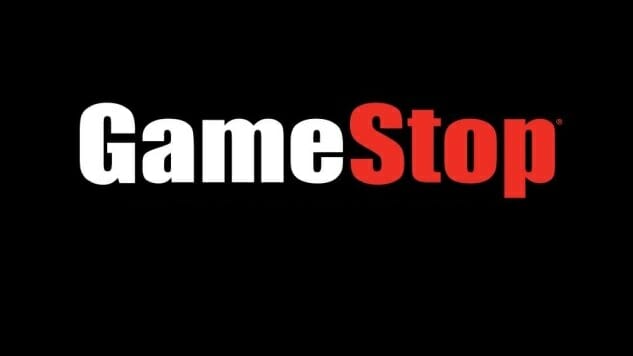 In early January, gaming retail outlet Gamestop announced that they are planning to close all of their stores in Puerto Rico before the end of March. In doing so, Gamestop is laying off over five hundred employees across three dozen stores in a short period of time. The announcement itself came abruptly, with Gamestop offering little reasoning in their public statement, just briefly mentioning that the decision arose partly due to government restrictions making business in the U.S. territory untenable. While most Americans simply shrugged and moved on, for Puerto Rican gamers, Gamestop's exit from the island signaled one more step in the decline of videogame retail for the commonwealth.
Gamestop leaving Puerto Rico is unwelcome news to cost-conscious gamers residing there. While competitors like Best Buy and Wal-Mart also sell videogames, high taxes force the actual prices to be much higher in effect than the sticker alone shows. Gamestop's strategy was to lower the price of videogames in Puerto Rico to below the manufacturer suggested retail price in hopes of absorbing the sales tax and making up the losses in volume. As the taxes rose, with sales tax recently reaching a national high of 11.5%, this idea became unfeasible and Gamestop had to pull out from the island. Now the only options for physical games are from big box stores that tend to exclusively import high-production guaranteed sellers like Halo and Call of Duty, leaving gamers with different tastes few options.
Part of the problem is the Jones Act, also known as the Merchant Marine Act of 1920. It is profoundly dry reading, but its profundity to Puerto Rican retailers is hard to understate. The Jones Act essentially requires that all U.S. territories, such as Guam and Puerto Rico, only receive trade from the mainland with U.S.-built ships, entirely U.S. crew, and only to U.S.-owned barges. Even in the best situation, this massively increases the cost to get products into Puerto Rico, but the lack of usable and safe barges adds time as a factor as well. Shipments can queue for weeks at a time, which stops imperative videogame releases from reaching store shelves until well after launch.
It's no wonder, then, that retailers stick mostly to things they know they can sell. If you are a fan of niche Japanese games, for example, then Gamestop was your only option for physical copies or special editions. Wal-Mart and Best Buy suffer through the tax and shipping issues, leaving them to focus on games that would be worth the cost to put on store shelves. This has created the strange situation where Puerto Rico's economic and trade quagmire has effectively shaped the gaming community on the island, making it so only certain types of games can actually be purchased by consumers.
At this point, most Puerto Rican gamers might be throwing their hands up and thinking about going completely digital with their videogame purchases. This, too, is unfortunately difficult. Both Sony and Nintendo's online services will often outright deny Puerto Rican credit card numbers without giving reasoning. Some gamers noted to me that customer service will argue with them over their location, insisting there is a discrepancy wherein PSN tracks the number as coming from places such as the Ukraine and cancels the entire transaction. This leaves buyers the only option of purchasing point cards from physical stores and paying for full-price digital versions of their games.
It would be easy to cast responsibility for the problem on the buying public in Puerto Rico and assuming they simply didn't buy enough to warrant a major game retail presence. "Puerto Rico is one of the highest selling regions for Gamestop," a Hato Rey Gamestop manager said on the condition of anonymity. "The new taxes that the government has put in place to manage the financial crisis have practically tripled what it costs to bring in new merchandise." The exasperated manager directs their full attention to a sudden influx of customers wanting to know if their recently purchased gift cards are any good or inquiring into the store's abrupt liquidation sale.
Gloomily checking out other customers, a clerk at the same Gamestop noted that corporate offered jobs for anyone willing to relocate to the mainland. "The company has been very supportive, but that's not something most of us are able to do," he sighed. "The departure of Gamestop will leave a huge gap for Puerto Rican gamers," he said, hoping that maybe independent game stores would pop up in the vacuum Gamestop is leaving, but wasn't sure how realistic that would be. "It's grim here," he added. "Not just for game retail, for everything."
Self-described lifelong gamer Javier isn't optimistic, either. "I know what it was like to try to get games here before the proliferation of Gamestop—late shipments, limited supply, high prices." Javier is in no hurry to go back to business as usual on the island where some games were either impossible to find or priced out of reached. "Despite their flaws, Gamestop made it easier for gamers to get games in a timely manner and for a reasonable price. The rise of online ordering and digital marketplaces will help mitigate the loss of Gamestop, but their departure will be felt deeply by gamers here."
Videogame retail in Puerto Rico is a bad situation that's always getting worse. In the mainland United States, Amazon and Best Buy engage in active war over player dollars, while Puerto Rican gamers are struggling just to get the games they want to buy. Gamestop pulling out from the territory completely could have a rippling effect that, if nothing else, makes the already tough situation for game fans there that much harder. For people trying to buy or sell videogames in Puerto Rico, there are no winners, just players who eventually have to give up.
Imran Khan is a San Francisco-based freelance writer that frequently tweets @imranzomg.