Exhibitors Keep Pulling Out of GDC Over Coronavirus Concerns
At This Point It's Easier to List Who Hasn't Pulled Out of GDC
Photo courtesy of Getty Images
Games
News
GDC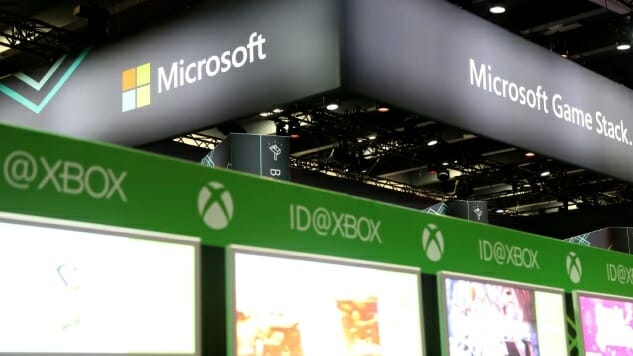 The annual Game Developers Conference is under three weeks away, and at this point there's serious question as to whether it should even happen anymore. With the novel coronavirus COVID-19 spreading throughout the globe, and the first American case of "community spread" being diagnosed near GDC's home of San Francisco, several prominent companies have cancelled their plans for the convention and urged their employees not to attend.
Microsoft, Unity and Epic Games all announced today that they would no longer have a presence at GDC. They join companies including Sony, Electronic Arts, Facebook and Oculus in skipping the show. Microsoft announced their decision earlier today, revealing that they'll be hosting a digital event between March 16 and 18 that will feature most of what they had planned for GDC. Unity CEO John Riccitiello similarly announced plans to move the company's presentations online.
GDC's website lists several "Diamond Partners," and at this point all but four have announced they won't be at the convention. The only Diamond Partners who have yet to pull out are Amazon, Google, Intel and Nvidia. Despite the health concerns and the loss of several major exhibitors, a spokesperson told Megan Farokhmanesh of The Verge (and a former Paste intern) that the event is still "moving forward," with the support of the public health departments of both San Francisco and the state of California.
Paste was probably going to be at GDC this year. Will we still? We'll let you know as March 16 draws closer.