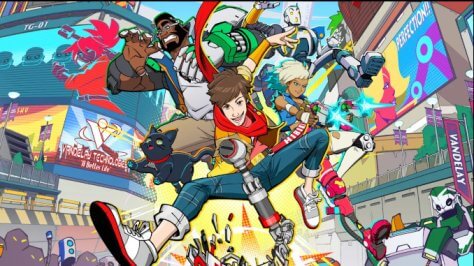 Out of left field, the developer of The Evil Within franchise, Tango Gameworks, revealed their latest project titled Hi-Fi Rush at the Xbox and Bethesda Dev Direct earlier today. They also would go on to reveal that the game would release immediately after the show on Xbox Series X and PC, and come to both versions of Game Pass as well.
In a departure from their much moodier previous works, Hi-Fi Rush is an action-adventure rhythm game hybrid with a cel-shaded graphical style that resembles the Jet Set Radio games. Players will take control of aspiring rock star Chai as he fights against Vandalay Technology. Everything in the game syncs to the rhythm of its licensed soundtrack to create the feeling of a seamless rhythm game hack-and-slash hybrid.
Hi-Fi Rush is now available for purchase on PC and Xbox Series X.