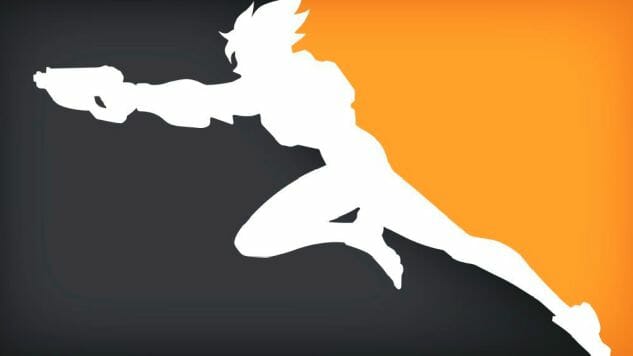 Blizzard's ambitious Overwatch League continues to march forward, charting a grand course for the future of esports in the public eye. But it's doing so without the weight of history that is inherent to more traditional sports, and this new territory is proving to be a little more complicated to navigate.
The grand experiment that is Overwatch League relies on creating a professional atmosphere comparable to traditional sports. The League structure goes against the standard esports model of ad-hoc teams cobbled together out of pros, opting instead for city and regional teams, recalling the NFL or FIFA.
Esports professionals are in a relatively unique position compared to traditional sports stars. While many athletes are known for having public personalities, it's a lot rarer for them to be picked for their public personalities—but for many of the current Overwatch League, they were chosen at least partially due to their popularity on Twitch and Youtube. There's no way to ignore the fact that the Overwatch League is built substantially on the celebrity of its stars.
There's nothing inherent in Overwatch that would necessarily teach star players to explode in homophobic outbursts when frustrated, but it's clear that the toxicity of the burgeoning Overwatch professional scene is something that Blizzard is not quite ready to handle.
Which makes dealing with their outbursts all the more important. The fact that Blizzard has seen it fit to only vaguely define the mechanisms of what is allowed in the League behaviorally feels opaque to the point of frustration. The company hasn't even released the League's official Code of Conduct. If Blizzard wants to establish the Overwatch League as a bastion of professionalism within the broad image of esports, they must be able to foster a culture of professionalism within the League.
League players are young. For many of them, the League is the most public-facing job they've ever had. For most high-profile traditional athletes, getting in front of a microphone in a position to represent one's team requires media and cultural training—something the League doesn't appear to have much of. It's further complicated by many of the League's players having public personas established before their presence on a team.
None of this isn't to be expected—the League is a new organization, with an uncertain place in the pantheon of esports as of now. But unless we start seeing recognizance of the culture's toxicity and moves to combat it from Blizzard, it's likely that further outbursts by players grown and raised in communities more welcoming to toxic behavior will become commonplace in the League. It's not enough to simply punish those who lash out. Blizzard needs to start actively building a community within the League that self-regulates against toxic behaviors, and that starts with the company realizing its responsibility to properly train these athletes.
---
Dante Douglas is a writer, poet and game developer. You can find him on Twitter at @videodante.