Big Game Companies Will Start Openly Disclosing Loot Box Odds, Says ESA
Images via EA, Epic Games
Games
News
Loot Boxes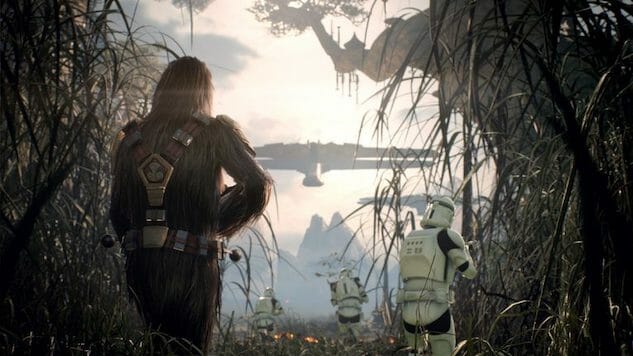 The games industry has been saturated with debate surrounding the issue of loot boxes, a gambling-like feature in many games that allows you to pay for randomly generated items. You pay the money for the loot box and you get what you get, whether it's a super cool skin or an utterly useless emote.
Now, game industry giants like Nintendo, Sony and Microsoft are committing to having requirements for developers when it comes to disclosing the odds of getting a "good" loot box in their games, as announced by the Entertainment Software Association (ESA) at the Federal Trade Commission's loot box workshop on Wednesday. These new rules will only apply to new games and updates coming in the near future (the ESA's target to roll this out is 2020).
Major videogame publishers and developers have backed the decision, including the likes of Activision Blizzard, Bandai Namco Entertainment, Bethesda, Bungie, Electronic Arts, Microsoft, Nintendo, Sony Interactive Entertainment, Take-Two Interactive, Ubisoft, Warner Bros. Interactive Entertainment and Wizards of the Coast, per the ESA.
Though nobody is entirely sure what these requirements will ultimately end up looking like in-game, it's another step forward in quelling the predatory nature of randomized loot box features in videogames, and helping players make more informed decisions when purchasing them.