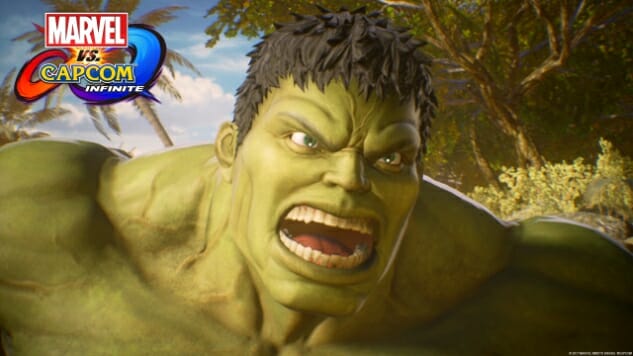 Capcom announced today that Marvel vs. Capcom: Infinite will hit PS4, Xbox One and PC on Sept. 19.
Also released today was a new cinematic story trailer, which you can check out above, as well as a short list of newly confirmed, playable characters for the game. The new lineup additions include Marvel's Ultron, Hulk, Thor, Hawkeye and Rocket Raccoon, as well as Street Fighter's Chun-Li, Strider's Strider Hiryu and Resident Evil's Chris Redfield.
Here's an excerpt from Capcom's press release detailing the series' new story mode:
For the first time in franchise history, the Marvel and Capcom universes collide in a visually stunning and immersive cinematic Story Mode, as heroes and villains battle together to save their merged worlds from a sinister new threat, Ultron Sigma. A combination of the robotic foes known as Ultron from the Marvel Universe and Sigma from the Capcom Universe, this psychotic villain is obsessed with infecting all organic life with a cybernetic virus. History's greatest gathering of warriors must now unite to fight back against Ultron Sigma and save their newly formed world.
Pre-orders for the standard, Deluxe and Collector's editions are now live, each going for $59.99, $89.99 and $199.99, respectively. Stay tuned to Paste for any more major roster announcements or news surrounding the game in general, and make sure you check out that trailer up top if you haven't already.