Metro Exodus Delayed into Q1 2019
The exodus towards Metro Exodus just got a little bit longer
Images via 4A Games
Games
News
Metro Exodus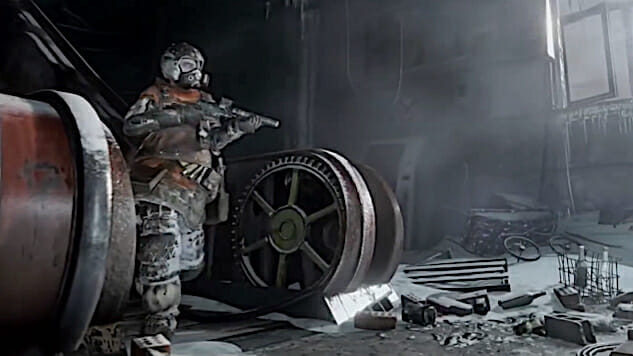 4A Games' Metro Exodus, a sequel to the interesting and refreshing Metro: Last Light originally due out this year, has been delayed into Q1 2019. This is according to a tweet from the Metro Exodus account revealing that the delay, while a disappointment to fans, will be in their best interest as they strive to make the game the best and most polished that it can be.
We want everyone to experience the most ambitious Metro game to date at its absolute best. Therefore we've moved the release date to Q1 2019

We know this will be disappointing news for fans, but at E3 we will be revealing lots of new gameplay from a never before seen environment

— Metro Exodus (@MetroVideoGame) May 16, 2018
This delay is relatively unsurprising, as Metro Exodus is shaping up to be the most ambitious game in the series, given its quasi-open world nature and the fact that the game will feature far more systems than that of the prior Metro games. Also, for as original and interesting as the Metro series is, releasing in the fall of this year alongside Red Dead Redemption 2 and the usual fall heavy-hitters would probably see the game lost in the shadow of larger IPs.
The initial post from the Metro Exodus Twitter hint towards the game's E3 2018 presence being very surprising in the content that is shown. It seems to promise lots of gameplay and a look into a never-before-seen area of the game world. Delay aside, that is something to look forward to, because the Metro series, from the get-go, has been an interesting take on first-person shooter in both its S.T.A.L.K.E.R.-lite gameplay and the moral quandaries put forth via the game's interesting narrative and world-building. Moving towards a more open-world style with a focus on systems and exploration may just be what the series needs to make its way into the mainstream consciousness of the greater gaming discourse. Q1 2019 is already shaping up to be a time to look forward to, as far as videogame releases go.