Former Dragon Age Creative Director Mike Laidlaw Makes His Return to AAA Game Development
Photo by Jérôme Bourque/Ubisoft Québec
Games
News
Mike Laidlaw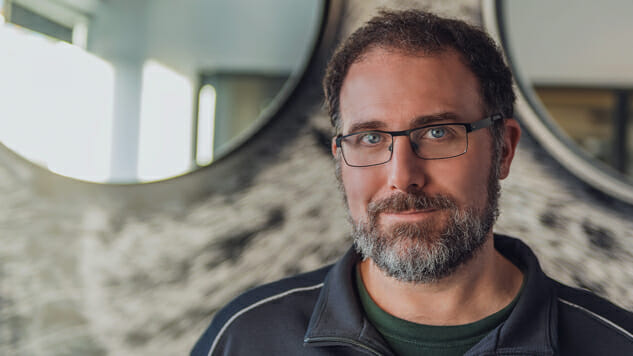 On Wednesday, Mike Laidlaw, the former creative director of the Dragon Age series, has revealed he is making his return to AAA game development.
When Laidlaw left BioWare in 2017, fans were shocked, considering he had been at BioWare for 14 years and had become a recognizable figure of the company. For the past year, he's been streaming on his Twitch channel and consulting on numerous projects, the most notable being the forthcoming The Waylanders RPG. Now, he's making a big move to work at Ubisoft Québec.
Laidlaw made the announcement on his LinkedIn, sharing that he will serve as the creative director of a currently unannounced Ubisoft project. He revealed that one of the projects he consulted on during his year of freelancing is the project he is now joining.
He writes:
In my months working with the team here, I've been really impressed with the combination of passion and raw talent in the studio. If you've played the excellent Assassin's Creed Odyssey—which was principally developed here in Quebec City—you already have some taste of what that combination can produce. Alas, I can't discuss exactly what I'm doing, but I will say it's exciting enough to make me move halfway across the continent.
Ubisoft Québec also shared a post regarding the news. Patrick Klaus, the studio's Managing Editor, says in a statement that the studio is "thrilled to welcome Mike into the Ubisoft Québec family … With his vast experience and his unique creative vision, we know he will bring something bold to the studio."
Senior Producer Jeff Skalski adds that Laidlaw joining the team "is a game changer and we're excited to have him onboard. He's the perfect fit for our project and I can't wait for everyone to experience the results."