Pokémon GO is Now the Biggest Mobile Game in U.S. History
Image via The Pokemon Company
Games
News
Mobile Game
Pokémon GO has achieved 21 million daily active users in the United States, more so than any other mobile game before it, according to a report by SurveyMonkey. As of yesterday, it beat out Candy Crush's high of 20 million daily users to become the biggest mobile game in U.S. history.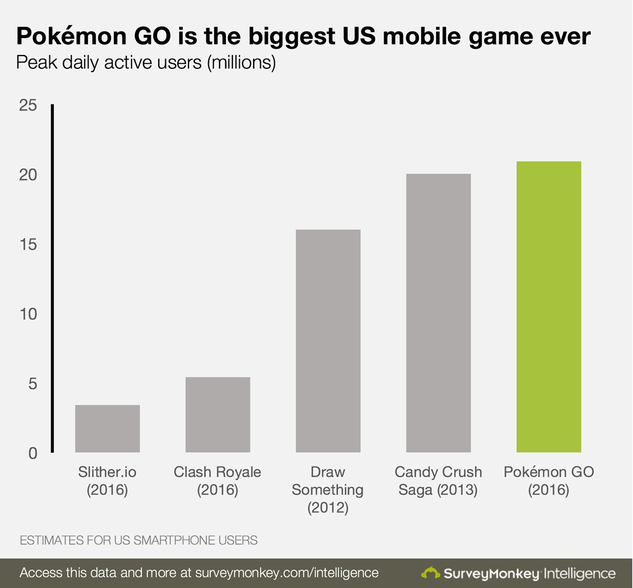 On top of that, Pokémon GO has started to eclipse non-gaming apps, overtaking Twitter in active daily users by a wide margin. Pokémon GO's sights are now set for the app to overtake both Snapchat and Google Maps' daily active users in just a matter of days if it can maintain its astronomical growth since launch.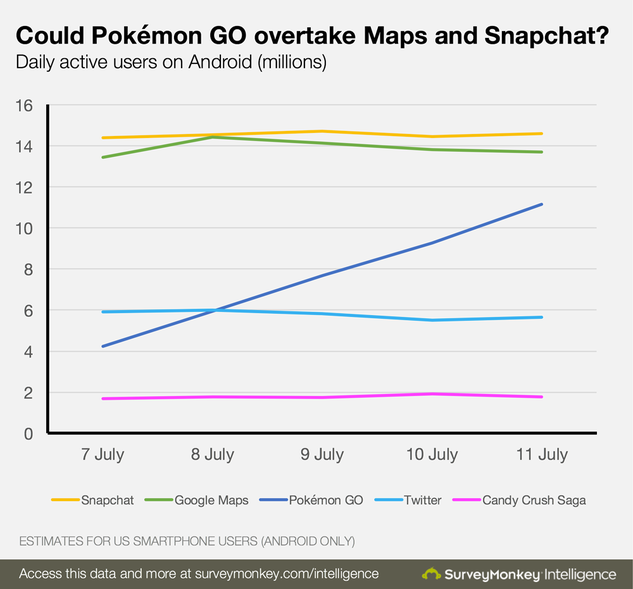 Niantic never anticipated this level of popularity, and as such servers have been spotty at best. However, with this many people playing, there has been a treasure trove of reactions, pictures and memes arising.
It will be fascinating to see how Pokémon GO does in the long term and if it can keep this many people playing regularly. Niantic has already said that they will be updating the game to allow players to trade Pokémon. If Niantic updates the game regularly with features, legendaries (mentions of which were just found in Pokémon GO's internal files) and Pokémon from later generations, then we could be playing Pokémon GO for a long time to come.