For a lot of folks, summertime means summer travel. Maybe it comes in the form of a camping trip, a family vacation, a fan convention, a weekend getaway at the cottage or even just a day at the beach. Unless you're one of the fortunate few who lives in the immediate vicinity, your arrival at most of these tantalizing destinations will probably be prefaced by a few hours spent staring blankly out the window and checking your phone every five minutes. If you're truly lucky you'll have network service, but if not then you had better have a few good games on hand to keep yourself busy. Once upon a time this would have meant one of those magnetic 6-in-1 boardgame sets, but now it all pretty much comes down to whatever we can fit on our touchscreens.
Now there are a few qualities that go into the ideal mobile game for traveling: How long you can play without getting bored, how long you can play without the game itself stopping you, and how quickly you can stop playing when it's time for a pee break. Based on those three ultra-scientific criteria, here are a few games you may want to load up before your next road trip.
10. Threes (iOS & Android)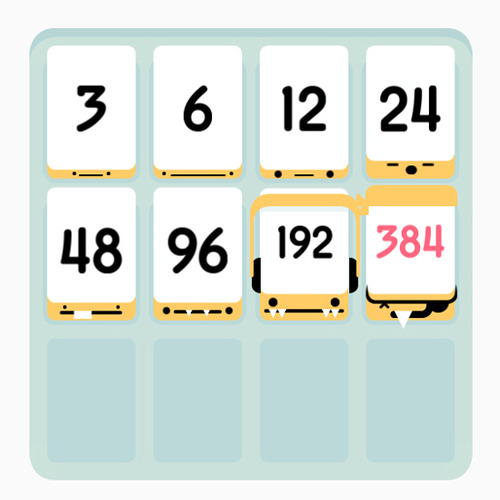 Threes is the kind of game that you start to think you're getting sick of, so you close it, and then you check Twitter, and then you open Threes again. The goal is simply to swipe and combine small numbers into bigger numbers without allowing the board to fill. Its straightforward rules and minimalist design translate into a game that just about anyone can enjoy.
9. Alphabear (iOS & Android)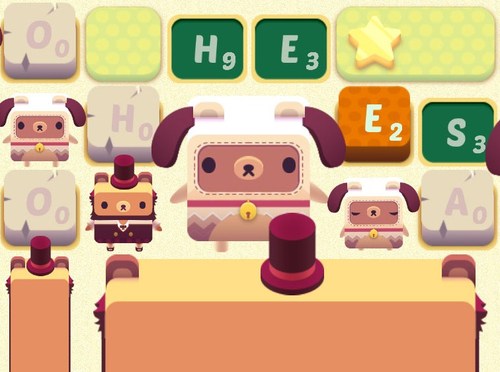 Alphabear, which came out just last week, does a lot of things right. First of all it's free, but there's a reasonably priced in-app purchase that gives you an infinite amount of the currency that would otherwise limit how often you can play. Second, it has a collecting mechanic that involves building up an array of costumed bears that grant various power-ups and bonuses when used. Third, each level ends with a bear mad lib using a handful of the words that you just played, and depending on how salty your vocabulary is those can be entertaining enough on their own.
8. Alto's Adventure (iOS)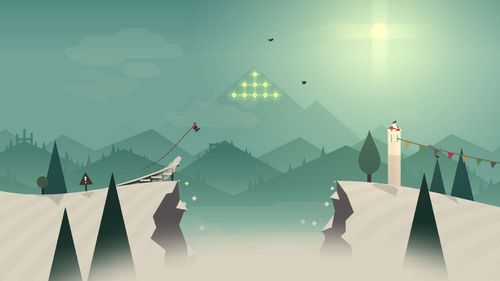 Consider this likeCanabalt with snowboarding, llamas, breathtaking mountain vistas, a day-night cycle, and cranky old people who will toss your ass down a hillside if you disturb them. So maybe not much like Canabalt after all.
7. Desert Golfing (iOS & Android)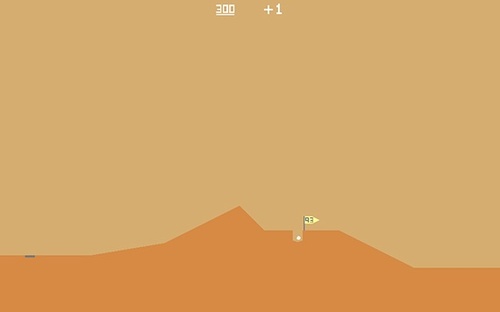 It's no coincidence that Desert Golfing screenshots start popping up on Twitter as often as Instagram shots of lackluster airport meals whenever there's a games industry conference going on. It's clever, it's infuriating, and with a ludicrous 10,000 holes it's also damn near endless.
6. FTL (iOS)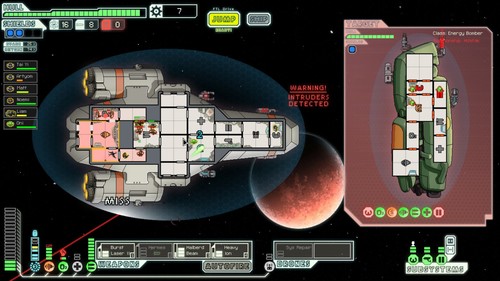 If you want a slightly more substantial experience than your average iOS or Android app, FTL is a solid choice. Originally for PC, its bite-sized combat encounters and exploration events ensure that it's particularly easy to drop in and out of a game, while also making overall progression towards the final battle feel significant.
5. Out There (iOS & Android)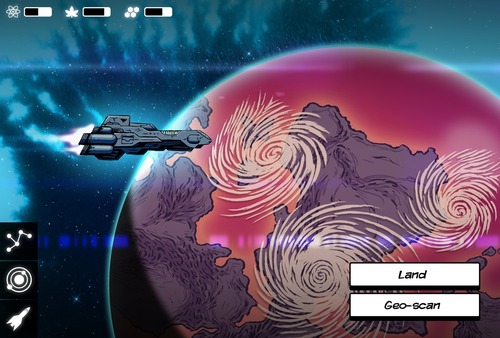 In a similar vein, Out There presents a spacefaring experience with more of a focus on resource management and cultural exchange compared to the combat and strategy that dominate FTL. To put it another way: If you prefer Captain Picard (or Sisko, or Janeway) over Captain Kirk, then consider giving Out There a shot instead.
4. 80 Days (iOS & Android)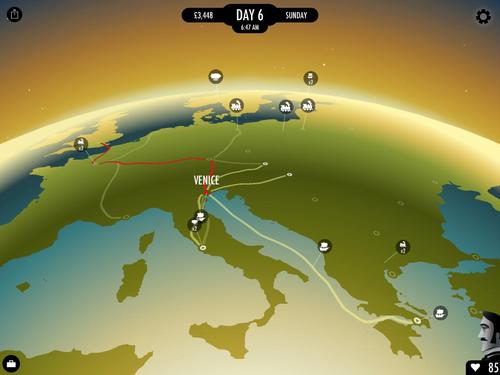 Not only is 80 Days a near-perfect travel game, but it's also a near-perfect game about traveling. Think Jules Verne meets a visual novel meets Oregon Trail and that should put you somewhere in the right neighborhood. On top of being beautifully illustrated this is also easily one of the most well-written games available on the App Store. The downside? If reading while you're in a car (bus, plane, train…) often makes you nauseous, 80 Days should be the absolute last thing you reach for.
3. Ridiculous Fishing (iOS & Android)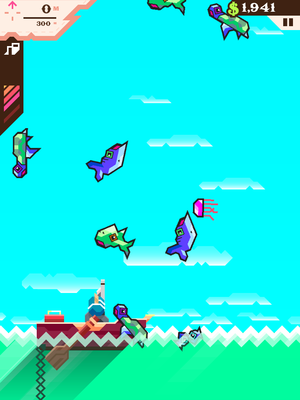 If you're on your way to a proper fishing trip then you may want to avoid this one. Otherwise it might set some unrealistic expectations about how exciting actual fishing is.
2. The Room (iOS & Android)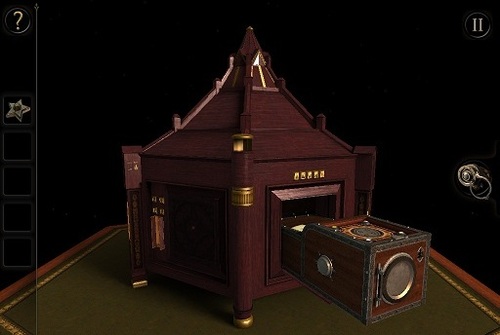 If frenzied tapping isn't your style and you want something a little more contemplative (or you're just waiting for the Dramamine to kick in) then The Room and The Room 2 are well worth your time. Their length varies dramatically depending on how clever you are about solving the puzzle boxes that the games present, but the methodical, tactile experience of exploring them should still keep your mind occupied for a while.
1. Toca Hair Salon 2 (iOS & Android)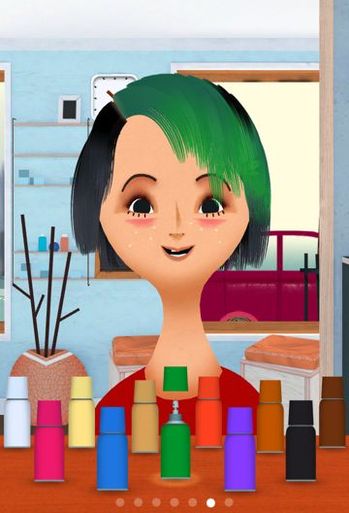 It's tempting to preface an explanation about any of Toca Boca's games by saying that they'll keep kids busy for hours, but frankly they've kept me busy for hours and I'm nearly 30. Their general approach to app development is to make things that play more like toyboxes and less like defined games, so there aren't really any rules. Instead the player is just given a set of objects and interactions to use however they'd like, making their apps easy to pick up and easy to put down. Even better, if you are sliding the screen over to any children you won't have to worry about any objectionable content or accidental in-app purchases. Toca Boca has a pretty broad range of games for both iOS and Android devices, but I'd place Toca Hair Salon 2 at the top of the pile if only because it lets you give a werewolf a trendy dip-dyed undercut. Besides, nothing says "summer vacation" better than a hairstyle that will probably mortify you in 15 years.
Janine Hawkins is a games writer based in sunny Canada. You can find her written and video work on HealerArcherMage.com or follow her on Twitter @bleatingheart.