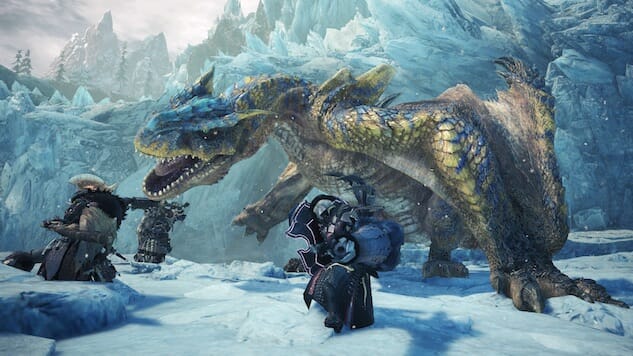 PlayStation Plus subscribers will get the first crack at the beta for Monster Hunter World: Iceborne and the first steps into the game's frozen tundra, according to new details revealed by Capcom Tuesday.
PS4 beta sessions start this week for the highly anticipated, hulking expansion to Capcom's greatest-selling title ever, Monster Hunter: World. The full expansion will be available Sept. 6 for PS4 and Xbox One, while a PC version releases in the winter.
"First-time hunters and established series fans can prepare for hunting season with a sneak peek at the upcoming content in Iceborne, including the chilly Hoarfrost Reach locale, new monster and new gameplay options," the announcement explains.
Available exclusively for PlayStation Plus users, the beta preview will be up for grabs from 6 a.m. ET Friday, June 21, through 6 a.m. ET Monday, June 24.
Don't have PlayStation Plus? Well, not to worry. You'll still get in on the fun, just a little late, as the second beta will be available for all PS4 users from 6 a.m. ET on Friday, June 28, through 6 a.m. ET on Monday, July 1.
Get a taste of the wintry Hoarfrost Reach with the #Iceborne Betas on PS4!

PS Plus members play June 21-23.
All PS4 players hunt on June 28-30. pic.twitter.com/jUhBnJ45OI

— Monster Hunter (@monsterhunter) June 18, 2019
And thankfully, you don't even need to have the base game to participate in the Iceborne beta.
The beta offers up three quest choices. For newcomers, the beginner-friendly Great Jagras hunt from the original Monster Hunter: World might be a good starting spot, while the brand-new horned brute wyvern Bandar may be a better foe to face for intermediate-level players. For the fiercest of hunters, returning series favorite Tigrex is also an option—if you dare.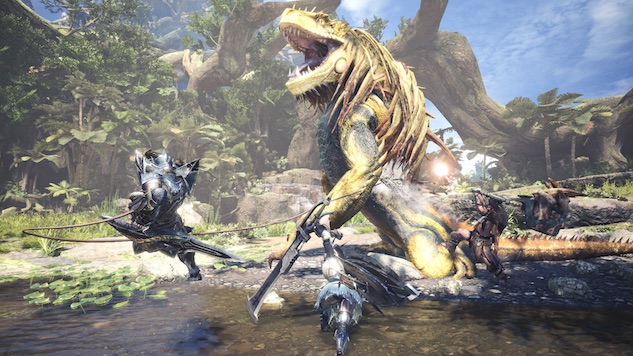 For completing each quest, hunters are rewarded with three item packs that can be used in the full version of the expansion once it launches.
The beta will let players hulk around all 14 weapon types that include new features. There's also new Slinger tool options such as a Clutch Claw grapple mechanic.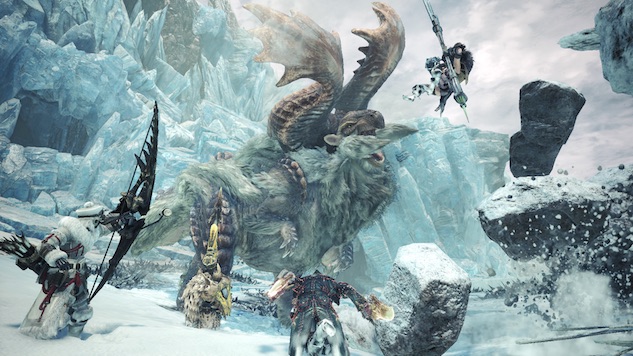 The full Iceborne expansion will feature a new story, new locations and new monsters to battle. It will cost $39.99 as a stand-alone, while a bundle including the base game will cost $59.99.
And this is all just the tip of the Iceborne. Capcom promises more details to come.
In the meantime, check out the expansion's trailer below.