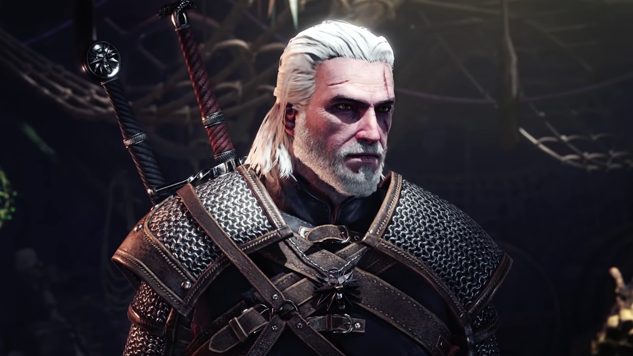 He might be in Soul Calibur VI, but Geralt of Rivia isn't done making cameos just yet.
On Monday, Capcom revealed that The Witcher's beloved white wolf will be making his way to Monster Hunter: World in early 2019. The game's new "unique quests will offer a brand-new type of gameplay that blends the immersive RPG experience of The Witcher 3 with Monster Hunter: World," per a press release.
Capcom also announced the Iceborne expansion, which will be released in autumn 2019 for PlayStation 4 and Xbox One. The expansion "will feature new quest ranks, locales, monsters, moves and gear in addition to a full narrative experience that continues on from the ending of Monster Hunter: World." Capcom will reveal details regarding the PC version at a later date, for both Geralt and Iceborne.
Watch the trailers for Geralt of Rivia's cameo and the Iceborne expansion below. Monster Hunter: World is out now for PlayStation 4, Xbox One and PC.