Mobile Game Monument Valley Will Be Adapted Into a Live-Action/CG Hybrid Movie
Images via Ustwo Games
Games
News
Monument Valley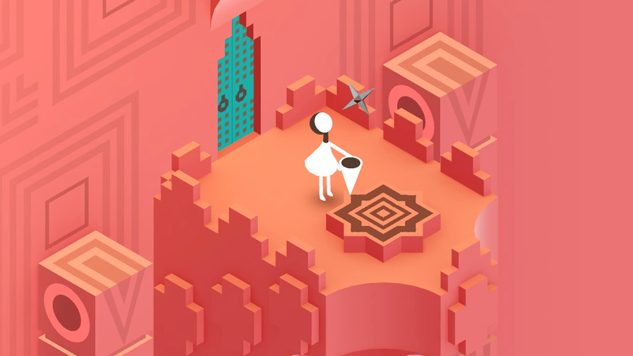 As first reported by Deadline, it's been revealed that Monument Valley, the extremely successful and popular mobile game developed by Ustwo Games in 2014, will be adapted into a live-action/CG hybrid movie.
The adaptation from Paramount Pictures and Akiva Goldsman's Weed Road Pictures will be developed by Patrick Osborne. The director won the Best Animated Short Film Oscar for Feast, directed Pearl, and is currently directing Fox and Blue Sky's Nimona.
"Monument Valley is a one of a kind experience, at once small in its meditative, simple gameplay, as well as enormous in its sense of history," Osborne tells Deadline. "I'm privileged to be handed the reins to Ida's mysterious kingdom, to play in her world of impossible architecture where seeing things differently is everything. I am thrilled to bring this unique world to theaters with the talented storytellers of Paramount and Weed Road."
"It's been four years since we launched the first Monument Valley and have been waiting for the perfect opportunity to take our world of beauty and impossibility into cinema," says Dan Gray, the head of Ustwo Games and producer of Monument Valley. "We're incredibly happy that we've found the perfect creative partners in Paramount, Weed Road and Patrick Osborne to champion this concept forward into another medium."
Monument Valley lets the player control Princess Ida, guiding her through a gorgeous and elegant world full of illusions and objects as she manipulates the environment to reach platforms and advance in her journey of redemption.
Revisit Paste's 2014 review of the game here.