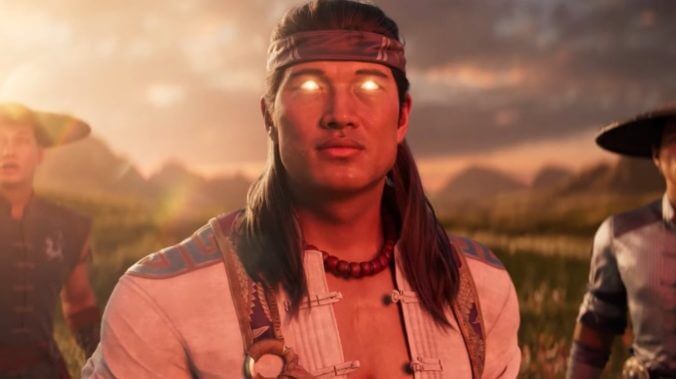 Warner Bros. Games announced Mortal Kombat 1, a brand new entry in the long-running fighting game series, this morning. The game is currently scheduled to release on September 19, 2023 for the Playstation 5, Xbox Series X|S, Nintendo Switch, and PC, including Steam and the Epic Games Store.
Accompanying the announcement was a two and a half minute long trailer teasing elements of the game's story and setting. Taking place in a new universe remade by recurring character and frequent protagonist Liu Kang, the publisher's descriptions suggest a sort of soft reboot for the series.
Ed Boon, the series' co-creator and Chief Creative Officer at developer NetherRealm, expressed excitement at the announcement of this new direction for Mortal Kombat.
"Mortal Kombat 1 marks a new beginning for the franchise and we couldn't be more excited to share this original storyline and fresh take on classic characters with our fans," Boon said. "We're also introducing our Kameo Fighter system which brings a unique roster of partner characters into the mix, and we are looking forward to showing this feature as well as more new elements of the game very soon."
The Kameo Fighter system Boon described is one of the headlining gameplay additions of the upcoming release. Essentially equivalent to assist mechanics from other fighting games such as Marvel vs. Capcom, Kameo Fighters will allow players to summon a variety of partner characters to assist them mid-battle.
As far as playable characters, WB has confirmed the return of Mortal Kombat veterans Liu Kang, Scorpion, Sub-Zero, Raiden, Kung Lao, Kitana, Mileena, and Johnny Cage, with several other characters yet to be announced.
Pre-orders for Mortal Kombat 1 open tomorrow, May 19, with all pre-orders receiving recurring antagonist Shang Tsung as an in-game playable character. In addition, players who pre-order the game on Playstation 5 or Xbox Series X|S will gain access to the game's beta, which will open in August.

The game's standard edition will sell for $69.99, the latest in a line of recent AAA games running for that price. Additionally, WB will be releasing a Premium Edition for $109.99 including early access to the game and some of its DLC and an exclusive skin for Johnny Cage, and a Kollector's Edition for $249.99 including all of the above as well as three art prints, a steel case, and a Liu Kang sculpture.