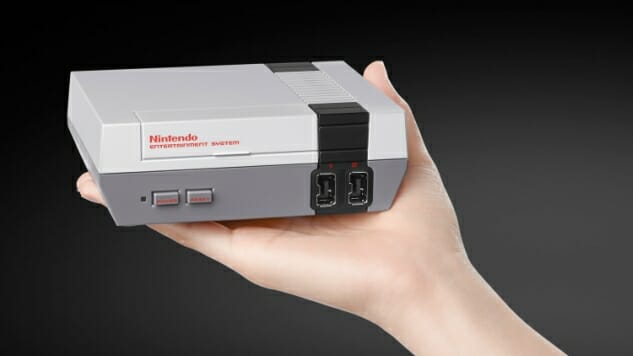 Nintendo has ceased production of the perpetually under-stocked NES Classic Edition, with the final units being shipped to retailers this month.
Nintendo released the following statement regarding the news:
Throughout April, NOA territories will receive the last shipments of Nintendo Entertainment System: NES Classic Edition systems for this year. We encourage anyone interested in obtaining this system to check with retail outlets regarding availability. We understand that it has been difficult for many consumers to find a system, and for that we apologize. We have paid close attention to consumer feedback, and we greatly appreciate the incredible level of consumer interest and support for this product.
A representative of the company told IGN that the throwback console "wasn't intended to be an ongoing, long-term product," but that its high demand led to its increased shipments to North American stores. Their NES Classic controller will also be discontinued, though Nintendo says third-party peripheral manufacturers may continue making their own controllers at their own discretion.
Nintendo did not confirm to IGN if this only spells the end of the NES Classic in North America, or if the ceased production will be on an international scale.