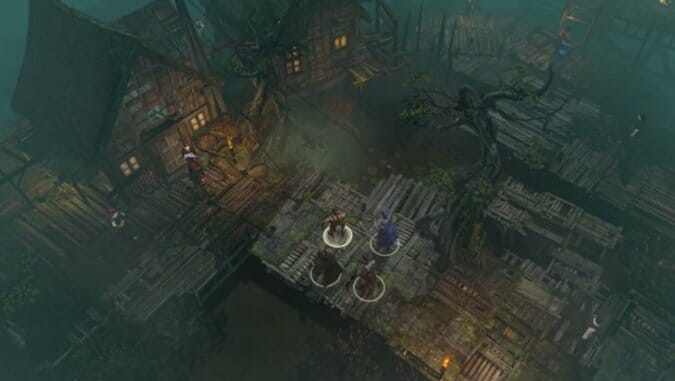 Players will soon be able to embark on their own fantastical journeys in a new Dungeons & Dragons game. Sword Coast Legends will let players role-play in adventures created in real-time by the Dungeon Master in a new Dungeon Master mode. The game is set to be released later this year.
The new game is a collaboration from n-Space and Digital Extremes. Prior work from both studios includes entries in the Call of Duty franchise as well as the first Bioshock. Game director Dan Trudge, now president of n-Space, will spearhead the project. Trudge previously directed Dragon Age: Origins for publisher Electronic Arts.
According to the creative team behind the game, the gameplay will transcend the traditional party vs. DM multiplayer adversarial roles for a mutually satisfying experience. The DM will be given incentives to provide the ultimate playing experience for the players, but will also have the ability to provide the necessary equipment for their survival. The approach will attempt to recreate the original tabletop game within a constructed virtual environment, wherein changes develop throughout. The DM will be rewarded depending on the choices made for each situation. Dan Trudge had the following to say about the gameplay:
"Dungeon Master Mode is going to allow players to quickly jump in and play as a real-time DM in a way that has never really been fully realized in a video game. DMs are able to adjust encounters, place, promote, manage and even control monsters, set traps, reward and punish party members—all in real time."
The mechanics will operate under the ruleset of the Fifth Edition of Dungeons & Dragons, the most recent build of the classic game. Players will be given the option to choose between six character classes and five races. The game is currently available for pre-order on the official website. The options include a $34.99 digital copy, a $59.99 digital deluxe version and a $239.99 limited edition collector's pack.
The announcement teaser trailer can be viewed above.