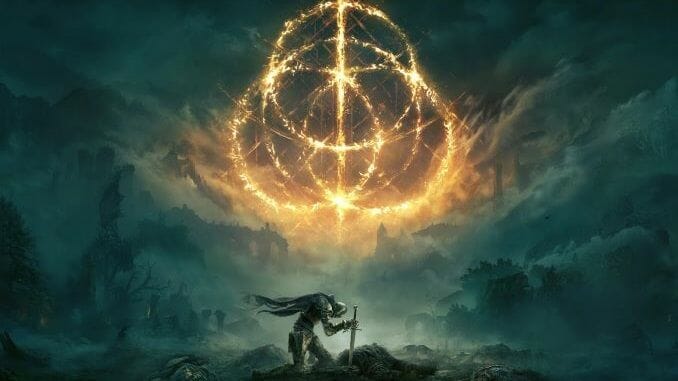 Forget January and December: the annual games calendar runs from February to the week before Thanksgiving. Almost every significant videogame is released during those 10 months, usually in the Fall, when every publisher is rushing to get their latest product on the shelves for the holidays. It's no different with 2022; after a slow January, this month is full of high profile new games, chief among them being Elden Ring and Horizon Forbidden West. Elden Ring, of course, is the latest game from the people behind the Dark Souls franchise, and was made with the input of Game of Thrones creator George R. R. Martin. Horizon Forbidden West, meanwhile, is the long-awaited sequel to a popular PlayStation 4 game, and the first major PlayStation exclusive of 2022. These two games will dominate the sales charts and press coverage this month, but there's more to February than just these big-budget single-player games. Three of our most anticipated games of the month come from smaller studios with tighter budgets, but whose work is no less exciting. And as for me, the game I'm most looking forward to looks like it could've existed in the same basic shape back in 1990. February's poised to be a great and diverse month for new games, and here's what we're most excited for.
OlliOlli World
Release Date: Feb. 8, 2022
Platforms: PC, Switch, PlayStation 4, PlayStation 5, Xbox One, Xbox Series X|S
Somehow OlliOlli turned eight last week. Yeah, I don't get it, either. The arty little skateboarding game debuted on the Vita back when games still debuted on the Vita, but found its audience after it and its sequel were ported to basically every other gaming machine that existed over the last decade. With OlliOlli World developers Roll7 appear to massively expand the game's horizons while retaining the streamlined approach to skating that has always been its calling card. It's still refreshing to see a skating game that tries to be whimsical instead of "cool," even if they missed a great opportunity when naming the game's world. "Radlandia?" C'mon, "Radlanta" would've been way cooler.
---
Sifu
Release Date: Feb. 8, 2022
Platforms: PlayStation 5, PlayStation 4, PC
I won't lie: I wasn't that aware of Sifu until Moises Taveras previewed it for Paste last month. I'm glad Moises hipped me to what looks like one hell of a stylish beat 'em up, and one that takes clear inspiration from movies without trying too hard to be a movie itself. Too often games that want to be "cinematic" get weighed down with unnecessarily long cut-scenes or camera angles and plot points that hew too closely to specific movies. Sifu appears to pay tribute to the kung fu revenge flicks that inspired it without ripping them off, while also trying to incorporate a cinematic language within its actual mechanics, and not just in cut-scenes. Add in a novel aging system, where your character ages (and thus becomes weaker) after every "death," and you've got one of the more promising games of 2022.
---
Horizon Forbidden West
Release Date: Feb. 18, 2022
Platforms: PlayStation 5, PlayStation 4
I remember sitting in an E3 demo of Horizon Zero Dawn in 2016 and feeling singularly unmoved by almost everything about it. Everything about the post-apocalyptic action game seemed uninspired and overly familiar, and the lackluster track record of its developers, who were behind the Killzone series, didn't really help. Our initial review for Paste reflected some of my concerns, and so I never bothered to play it myself. As the years passed, though, Horizon's stature started to grow; even our critic came to like it more than her original review indicated. I'm finally giving Zero Dawn a shot in advance of its upcoming sequel, and I can confirm that it's an exciting game so far. Horizon Forbidden West should be out in the middle of February—one week before Elden Ring—and I'm far more interested in this one than I was Zero Dawn when it came out.
---
Elden Ring
Release Date: Feb. 25, 2022
Platforms: PlayStation 5, Xbox Series X|S, PC, Xbox One, PlayStation 4
The long-awaited collaboration between From Software (the studio behind the Dark Souls franchise) and Game of Thrones creator George R. R. Martin is finally coming out in February. We played a little bit of Elden Ring during a "closed network test" last year, and the similarities between it and Dark Souls are unmistakable: the combat is weighty and deliberate; the way you collect and lose the game's currency resembles the souls system; and if you attack somebody you shouldn't, like that merchant I tried to roll early in the test, you're basically screwed, as that pissed off NPC will just kill you dead anytime you get near it. I didn't see a lot of Elden Ring's world, but early on in the test there was a great reveal moment of the game world's landscape that almost felt like Breath of the Wild more than a Souls game—like it was pulling the curtain apart and letting you see the massive space you were about to adventure through. And then I died, like, 50 times right after that. The appeal of this team-up between two fantasy masters is that perhaps Martin will be able to graft a slightly less oblique story than what From's games are typically known for; we'll see how well that works out when Elden Ring comes out in February.
---
Sol Cresta
Release Date: Feb. 22, 2022
Platforms: Switch, PC, PlayStation 4
I need to remind y'all that I write an irregular column about shoot 'em ups, aka shmups—those old-fashioned games where players pilot some sort of craft or creature or vaguely Barbarella-inspired angel across the screen while shooting as many enemies as they possibly can. A core staple of any gaming diet in the '80s, the genre gradually fell out of favor with the masses, and exists today primarily as a cult curiosity or nostalgic throwback. Sol Cresta, the latest heir to the inexplicably difficult 1985 shooter Terra Cresta, probably won't restore the shmup to the top of the gaming pyramid, but it's not like it's trying to. It's a shoot 'em up solidly for shoot 'em up fans, and the latest high-energy action game from Platinum, the studio behind Bayonetta, Vanquish, and Nier: Automata. Terra Cresta's defining feature is the ability to expand and contract the power-ups collected throughout the game; instead of just beefing up the ship's weapons, they can be used as pods that orbit the ship and provide a wider range of fire. Sol Cresta seems to pay tribute to that concept by letting players dock multiple ships together. The trailer promises an exciting new entry in a largely overlooked genre, and while everybody else is venturing forth into Elden Ring for the first time, I'll be shooting up space again like I've done a million times before. I don't know how anybody can deny a game whose trailer boasts "We proudly present FREE-FORM docking and shooting action!"