If You Want to Try Out Nintendo Labo in London Next Month, You'll Have to Bring a Kid
Images via Nintendo
Games
News
nintendo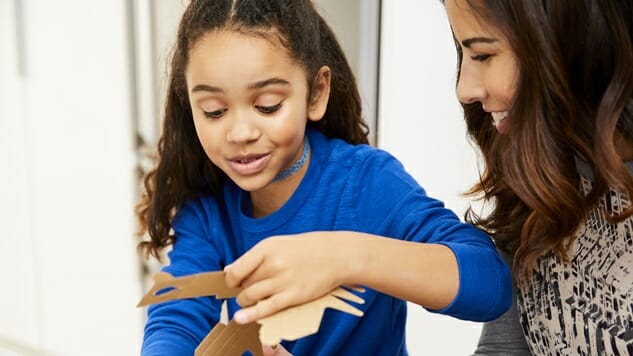 Nintendo is holding an event in London next month where fans will be able to get their first hands-on experience with the Nintendo Labo library of creation tools. Anyone can sign up for an invite through Nintendo U.K.'s website, but there is one requirement for anyone attending: You must bring a kid with you.
According to Eurogamer, Nintendo is requiring that any adult attending the event bring a child between the ages of seven and 15 in order to gain admittance. For the record, any child between those ages wanting to try out the cardboard creation suite must bring an adult along, as well.
Nintendo explained their reasoning for the requirement, stating, "We're bringing kids, parents, media and influencers together to make, play and discover with Nintendo Labo." Not the most clarifying statement, but it is commendable to see the company position the imaginative add-on to the wildly successful Nintendo Switch as a family-oriented, collective experience.
They had to balance out the millennial-wooing release date and price point in some way, right (4/20, $69.99, nice)?
The event will be held from Feb. 14-17 in South Kensington. People who sign up for an invite will be notified by Feb. 6 if they have been selected to attend the event.
Find out more about Nintendo Labo here.