Nintendo and Minions Producers Collaborating on Super Mario Film
Images via Nintendo America
Games
News
nintendo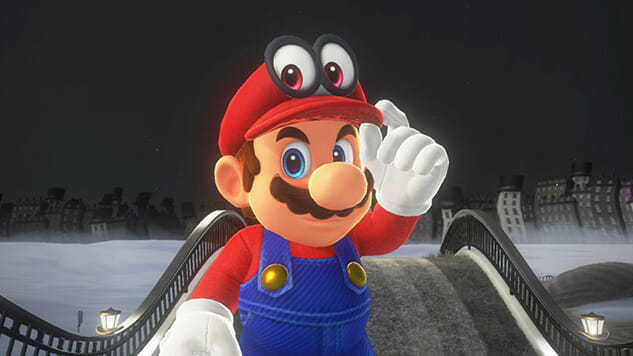 Confirming fall reports, Nintendo made it official in a press release on Thursday, announcing that a film based on the Mario character is in development. This comes after the huge success of Super Mario Odyssey.
The film came as a result of a partnership between the gaming giant and animation production company Illumination (producers of the Despicable Me and Minions franchise). Not much is known about the project, other than that Illumination CEO Chris Meledandri and Super Mario creator Shigeru Miyamoto will be producing. Universal Pictures will co-finance and distribute the film alongside Nintendo.
This announcement came months after Miyamoto told The Verge the following about Nintendo's entrance into the mobile game market: "So, similarly with Mario, what we're looking at is simple game play, one-handed gameplay; shorter play time, playing in shorter bursts; and then really bringing the joy of Mario to that much larger audience." Reggie Fils-Aime, head of Nintendo America, went even further with the sentiment by stating, "If we can motivate you to have a little taste of a Nintendo experience and drive you towards the Wii U or 3DS, we've won."
Every move Nintendo has made (including today's announcement of a Mario Kart mobile game) is part of an effort to expand their audience and broaden the brand beyond videogames and consoles. It felt like Mario was just the beginning of the interesting relationship between the two companies, as the press release states, "Nintendo will pursue its goals of effectively leveraging its intellectual properties in mediums outside of video games, and of bringing smiles to people around the world."
Hopefully, Nintendo's future entertainment endeavors will be fruitful, and not a repeat of 1993's Super Mario Bros.
For more on Nintendo from Paste, here's our Super Mario Odyssey review and our picks for the best Switch games of 2017.