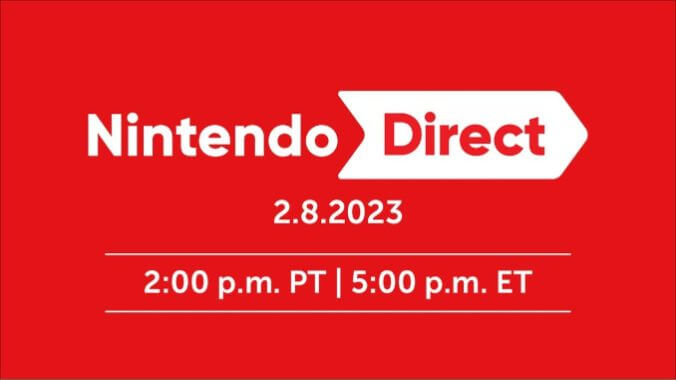 To the joy of many, Nintendo announced that the latest Nintendo Direct will air tomorrow, February. 8, 2023, at 5 p.m. EST. The Direct will be 40 minutes long and will cover games coming to the Switch in the first half of the year.
Aside from the highly anticipated The Legend of Zelda: Tears of the Kingdom, it's relatively unknown what else Nintendo has in store for 2023. Following the release of Fire Emblem: Engage, the next first-party release is Kirby's Return to Dreamland Deluxe, a remaster of a Wii title. There's also the forthcoming DLC for Fire Emblem: Engage and Xenoblade Chronicles 3 that will probably be discussed in detail.
In the realm of far possibility, Nintendo may reveal something about the forthcoming Metroid Prime 4 after radio silence since it was announced back in 2019 that it has restarted development. There's also speculation that Advance Wars 1+2:Reboot Camp may finally be released after being delayed indefinitely despite being finished due to the conflict in Ukraine.
All this speculation and wishful thinking will be put to rest tomorrow at 5 p.m. EST. You can watch the direct through Nintendo's YouTube channel, or stream it directly below.