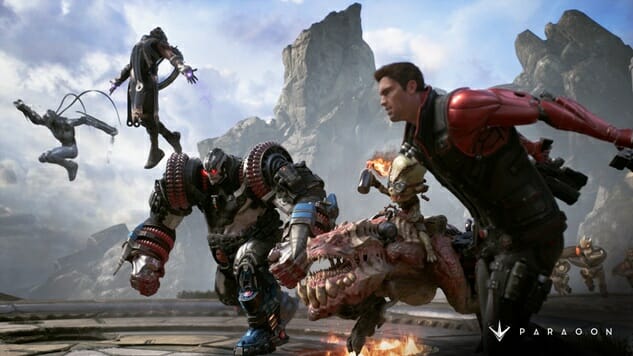 A little over a week after expressing doubt in its commitment to the maligned MOBA Paragon, Epic Games announced today that they are shutting down the game on April 26.
In a statement released on their website, Epic lamented the end of the game's life. "It's with heavy hearts we've decided to close down Paragon," said the developer, continuing, "we feel there isn't a clear path for us to grow Paragon into a MOBA that retains enough players to be sustainable."
The game struggled to maintain consistent player counts since its 2016 release, but the massive popularity of Fortnite and its battle royale mode made Epic reevaluate where their development talent and focus should be. That success ultimately made Paragon expendable.
Just because the title didn't pull in a large amount of players doesn't mean that the game didn't have its loyal patrons, and Epic expressed thanks to all of those who stuck by the game. "We truly appreciate everything you've put into Paragon … the outpouring of thoughtful suggestions is another testament to this incredible community," said Epic, adding, "we have failed you … and we're sorry."
Epic is offering players full, direct refunds across all platforms in an effort to "make this right," and will continue operating Paragon servers until April 26.