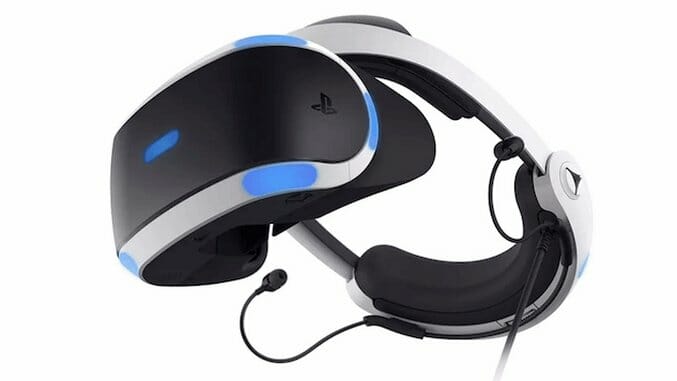 Playstation VR is a bit more of a success than Sony predicted, shipping more than one million units and recently becoming more affordable to consumers. Now the Playstation team is looking to make some small, but still very welcome quality-of-life changes to the hardware with the new CUH-ZVR2 model.
In an update to the Playstation VR FAQ, the Playstation Blog described the new hardware update as follows:
The new version, model number CUH-ZVR2, features an updated design that enables the stereo headphone cables to be integrated with the VR headset and a slimmer, streamlined connection cable. There's also an updated Processor Unit that supports HDR pass through, enabling users to enjoy HDR-compatible PS4 content on a TV without having to disconnect the Processor Unit in between the TV and the PS4 system. This function can be used only when the VR headset is turned off.
The need to disconnect the headset in order to view HDR content was certainly a pain point for users in the past, but this new streamlined design should fix that. But as this change necessitates a new Processor Unit and cables, owners of the previous PSVR model cannot simply swap out units for the older existing model.
This updated headset will drop in Japan on Oct. 14, with the Playstation Blog saying that a North American release date will be announced at a later time. The bundle prices will remain the same, with the core bundle of the headset and Playstation Camera retaining its $399 price.