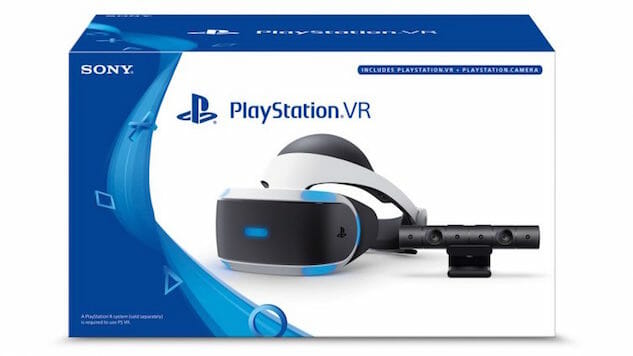 Sony is the first console manufacturer to dive into virtual reality this generation with Playstation VR—the headset initially launched last October to a price of $399, but without the required Playstation Camera. The company behind the Playstation brand announced that a bundle including both the headset and the camera will now be released at the price of $399.
As the Playstation Camera is $60 stand-alone, this is a roughly $60 price cut for the whole PSVR experience. Additionally, the larger "Playstation VR Worlds Bundle," which includes the headset, camera, two Playstation Move controllers and a collection of games, will be lowered from $499 to $449.
The Playstation VR hardware was a surprise sales hit, exceeding Sony's own expectations and moving more than one million units in stores. By tapping into the already-existing Playstation 4 base, and offering products at a competitive price, Sony is offering a high-end mainstream option for VR experiences cheaper than their competitors, Oculus Rift and HTC Vive.
Both Playstation VR bundles will come out on Sept. 1.