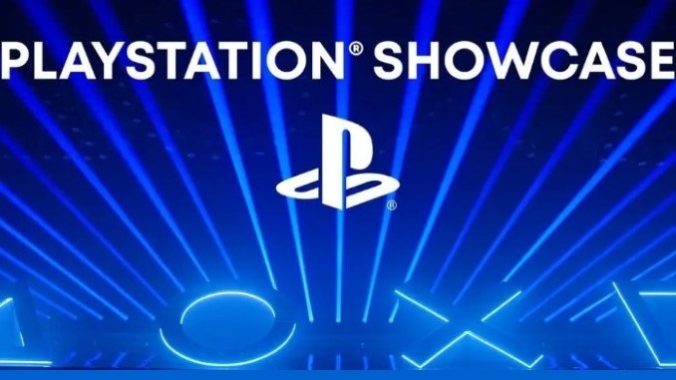 Yesterday, PlayStation held their first big showcase since 2021, sharing tons of news about upcoming games in what is probably the closest sort of thing we're going to get to E3 from now on since that convention got canned. Here's everything PlayStation had to show.
Fairgame$
The show kicked off with a cinematic trailer for Fairgame$, the debut title from Sony subsidiary Haven Studios, founded by Ubisoft veteran Jade Raymond. The trailer showed off a group of people pulling off a heist, because, in their words, "It's simple: too much money and too much power's held by just a few people, and it's only getting worse." The game will come to PlayStation 5 and PC.
Helldivers 2
The sequel to Arrowhead Studios' 2015 co-op space shooter Helldivers was revealed in a new trailer. Gameplay shown confirmed that Helldivers 2 will be played from a third-person perspective rather than the top-down angle of the first game. It will release on PlayStation 5 and PC later this year.
Immortals of Aveum
A new trailer for the debut game from new EA studio Ascendant Studios, originally revealed at last year's Game Awards, showed off fantasy FPS gameplay and quip-heavy dialogue reminiscent of recent blockbusters such as the Marvel Cinematic Universe. The game will be released on July 20.
Ghostrunner 2
A sequel to 2020's first-person action platformer Ghostrunner was announced and is being developed by co-developer of the first game One More Level. Curiously the original game's other developer Slipgate Ironworks doesn't seem to be involved. Some brief gameplay segments showed more parkour gameplay and some motorcycle riding.
Phantom Blade 0
The latest game in Chinese developer S-Game's Phantom Blade action game series got a trailer revealing aspects of the gameplay and story. We hear a voice call out, presumably to the protagonist, warning him that he has only 66 days to live, followed by some slick swordplay showing off the combat and some of the game's bosses.
Sword of the Sea
Indie studio Giant Squid, developers of Abzû and The Pathless, showed off their latest game, Sword of the Sea. The trailer showed off a gorgeous desert-ocean setting and the ability to surf on your sword, all the while boasting the studio's usual strong art direction and massive scale.
The Talos Principle 2
Croteam announced a sequel to their 2014 puzzle game The Talos Principle. No gameplay was shown, but we did see some of the game's futuristic environments. The game will release later this year.
Neva
Gris developers Nomada Studios gave us a short animation teasing their next game, Neva, to be released in 2024. The teaser shows a woman and a large wolf companion attacked by some forces of darkness, taking the wolf's life as the woman cries over her fallen companion, all depicted in a striking 2D art style.
Cat Quest: Pirates of the Purribean
The third game in the Cat Quest series of open world RPGs was announced with a 2024 release window.
Foamstars
A new third-person shooter from Square Enix, Foamstars appears to be the studio's take on Nintendo's Splatoon series. Featuring weapons which color the ground below them, a focus on multiplayer, and over-the-top specials with almost one-to-one similarity with many from Splatoon, the game seems to wear its inspirations on its sleeves. It will release for both the PlayStation 4 and 5.
The Plucky Squire
We got another look at The Plucky Squire, the debut game from indie studio All Possible Futures. Initially revealed at last year's Summer Game Fest, the game combines 2D adventuring inside of a literal storybook and 3D adventuring in what appears to be a child's bedroom. The game is slated to release later this year.
Teardown
Last year's voxel sandbox game will be coming from the PC to PS5 this year.
Metal Gear Solid Δ: Snake Eater
The showcase included a very short teaser for a remake of Metal Gear Solid III: Snake Eater for PS5, showing off the game's protagonist Snake hiding in the forest. Additionally, a collection of the original versions of the first three Metal Gear Solid games was announced, coming to PS5 this fall.
Towers of Aghasba
This debut game from Dreamlit Games is an open world adventure/builder hybrid. Set on an alien world and starring the members of a tribe trying to rebuild their lives, the game showcased large, sweeping environments and varied traversal, including paragliding and swimming. The game is set to release next year.
Final Fantasy 16
The long-awaited next game in the prolific JRPG series is nearly here, and we got one last big trailer at the showcase. It showed off a variety of the game's major characters, some snippets of combat, and most excitingly, the return of many of the series' classic summons. The game releases worldwide as a PS5 exclusive on June 22.
Alan Wake 2
The sequel to Remedy Entertainment's Alan Wake, first shown at last year's Summer Game Fest, got another new trailer featuring a pair of FBI agents investigating the eponymous author and coming face-to-face with horrifying monsters. The game will release on October 17.
Assassin's Creed Mirage
After three years, a surprisingly long time for what was once a yearly franchise, a new Assassin's Creed game will be coming to PS5, Xbox, and PC. After a string of more experimental titles beginning with Assassin's Creed Origins, Mirage looks to be returning to the series' roots, with more traditional stealth gameplay and character design, as well as a return to a Middle Eastern setting. The game will release October 12.
Revenant Hill
A brief animation teased a new game from the creators of Night in the Woods and their new team, The Glory Society. The teaser features a black cat running past a variety of evocative environments, including a witchy bonfire, a protest in an industrial city area, and a farm populated by skeletons. Revenant Hill is coming to PS4, PS5, and PC.
Granblue Fantasy: Relink
A gameplay trailer showed off action RPG combat in the latest entry in the Granblue Fantasy franchise. The game was originally going to be developed in part by PlatinumGames, but they seem to have left development, with the project now being spearheaded solely by series owner Cygames. It's scheduled for release this winter.
Street Fighter 6
The latest entry in Capcom's fighting game series is just a week away, with a new trailer showing off some cinematics to hype up the game before its release next Friday.
Ultros
Brand-new Swedish indie developer Hadoque showed off their first game, a 2D action platformer reminiscent of Metroid called Ultros. The reveal showed off a colorful and psychedelic art style and bug-like enemies in a strange alien world. The game will release in 2024.
Tower of Fantasy
Tower of Fantasy, a free-to-play open world action RPG from Chinese developer Hotta Studio will be making its way from PC and mobile devices to the PlayStation 4 and 5 this summer.
Dragon's Dogma 2
The sequel to Capcom's 2012 action RPG Dragon's Dogma got its first trailer, showing off the game's fantasy world and some magically-infused combat.
Five Nights at Freddy's: Help Wanted 2
A brief teaser revealed a sequel to 2019's VR horror game Five Nights at Freddy's: Help Wanted. Once again in VR, the teaser consisted of going down an elevator as cheeky narration plays in the background. The game will release late this year.
Resident Evil 4 VR Mode
A short trailer confirmed that a Virtual Reality mode is in development for the recently released Resident Evil 4 remake. No info on release window was given, but the trailer showed off the mode in action, seemingly bringing some of the same features as the Oculus version of the original Resident Evil 4.
Arizona Sunshine 2
A new trailer revealed a sequel to Vertigo Games' 2016 VR zombie-shooting survival game Arizona Sunshine. The trailer featured a tongue-in-cheek tone and some gruesome zombie deaths, par for the course for the series. The game comes to PlayStation VR2 later this year.
Crossfire: Sierra Squad
Developer Smilegate announced a VR entry in their Crossfire series of tactical first-person shooters. It will also be coming to the PlayStation VR2.
Synapse
Developer nDreams, known for creating VR games, showed off their next game, Synapse, a first-person shooter. The game takes place inside of the mind of a mysterious figure, voiced by David Hayter of Metal Gear Solid fame, with the trailer showing off telekinesis abilities and what seems to suggest some roguelike elements. The game releases on July 4 for the PlayStation VR2.
Beat Saber: Queen Music Pack
Rounding out the VR announcements was a new music pack for rhythm game and VR darling Beat Saber, adding music from the legendary band Queen. The pack is available now.
Marathon
In a cryptic teaser trailer, a new entry in the Marathon series was revealed. Developed by Halo and Destiny creators Bungie, the original Marathon trilogy of first-person shooters predates both of those series, released in the 1990s for Mac OS. How this new game will connect to that trilogy is unclear, but Bungie's new take on the series will be a multiplayer extraction shooter akin to Escape From Tarkov.
Destiny 2: The Final Shape
A brief teaser gave a glimpse at the next expansion for FPS MMORPG Destiny 2. The teaser showed the surprising return of Cayde-6, voiced by Nathan Fillion, a fan-favorite character who was killed off years ago in the Forsaken expansion. The Final Shape will be properly revealed and detailed by Bungie in a showcase taking place August 22.
Concord
We saw a few seconds of a cinematic trailer for the debut game from Firewalk Studios: Concord. While no gameplay was shown, PlayStation confirmed that it will be a PVP multiplayer first-person shooter. Concord will release next year for PC and PlayStation 5.
Project Q and PlayStation Earbuds
Towards the end of the show, PlayStation President and CEO Jim Ryan appeared to show some upcoming PlayStation hardware. First was Project Q, a handheld system which Ryan described as "a dedicated device that enables you to stream any game from your PS5 console using remote play over wi-fi." The device, featuring an HD screen and a built-in Dualsense-equivalent controller, is planned to release later this year. The design of Project Q draws easy comparisons to Nintendo's Wii U and Switch, but we'll have to wait and see how much overlap there is in function. Additionally, alongside Project Q, Ryan announced that PlayStation will be releasing their first ever line of wireless earbuds.
Marvel's Spider-Man 2
The showcase capped off with an extended gameplay and story feature from Insomniac Games' Marvel's Spider-Man 2. The segment shown featured an action sequence showing off Kraven the Hunter, the Symbiote suit, switching between Peter Parker and Miles Morales on the fly, and the Lizard, culminating in a thrilling chase over (and in) New York City's East River. The hotly-anticipated game releases this fall.