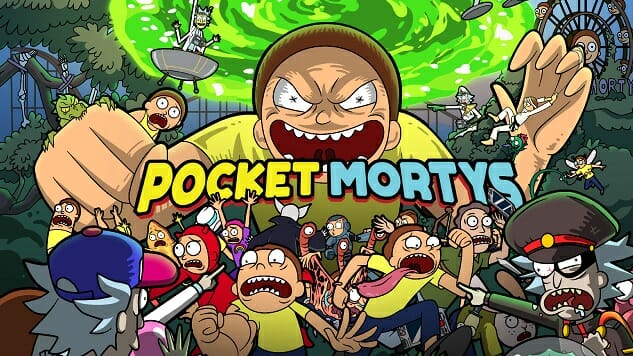 Your digital collection of Mortys is about to get a little bit bigger. Pocket Mortys, the iOS and Android game that's basically Pokémon but with versions of Rick and Morty's star from different dimensions, will be adding new characters alongside the show's upcoming season. New characters will come out every week starting on Nov. 10th, and that includes Shrimp Morty, who Paste is excited to exclusively reveal to the world today. Take a look at this dude:
Yep, that looks like Morty as a shrimp. Why is he a shrimp, though? I guess you'll watch to watch the Rick and Morty season premiere on Adult Swim on Nov. 10th to get the pertinent backstory to this one.
Shrimp Morty isn't the only Morty coming your way, though. And you won't even have to wait 'til November for the first of the litter. Raid Boss Morty will be hitting the game this Friday, Oct. 18, along with a new leaderboard challenge. If you're one of the top two winners, you'll get a prize.
Pocket Mortys will also be crossing over with some of Adult Swim's other shows, in conjunction with the upcoming Adult Swim Festival. Soon you'll be able to add Nerd Morty from Robot Chicken and Dethklok Morty from Metalocalypse to your roster of miniature Mortys. Now we just need confirmation on that "Jon" Morty from Delocated and all will be right with this troubled world.
There'll be 21 new characters in all for Pocket Mortys in the coming weeks, so if you're the sort who just has to catch 'em all, look lively and keep that phone nearby.
Oh, here's a sneak peek of Nerd Morty and Dethklok Morty, too.