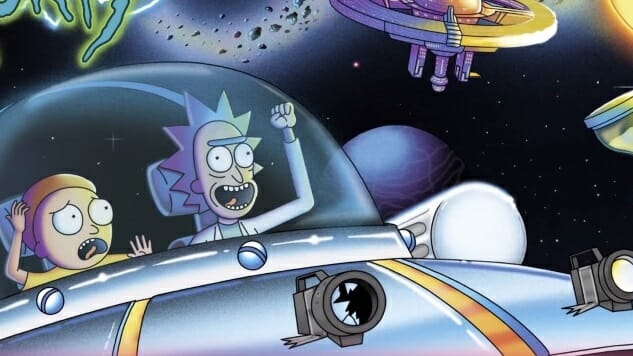 Here's a rarity: a new licensed pinball machine that isn't squarely targeting dudes born in the '60s.
Spooky Pinball, the company behind 2017's Total Nuclear Annihilation and recent machines featuring Alice Cooper and Rob Zombie, has announced a new Rick and Morty pinball machine. Details are scarce so far but spooky has released a short teaser featuring a few glimpses of concept art and original voice work from Justin Roiland, the show's co-creator and the voice of both Rick and Morty. The teaser shows off some original artwork featuring various characters and concepts from the show, and also touts original voiceovers from Roiland in the game. The production run is being capped at 750 units, and the ad ends with a "Christmas 2019" tag, which presumably will be when orders open up. And as Rick himself says, it's not another machine based on a classic rock band, a comic book or a sci-fi movie, making it a real rarity for an industry that's still releasing new Elvira machines in 2019.
What could you expect from a Rick and Morty pinball machine? There's a whole multiverse of possibilities given the current state of pinball tech, but I gotta think there'll be some kind of portal gun gimmick where the ball goes through that familiar green portal on one side of the playfield and shows up somewhere else—perhaps on a screen on the backglass? I have no inside info and no idea what to expect, so don't quote me on this.
Check out the teaser below, and keep your eyes glued to Spooky Pinball's site and Paste for more info.