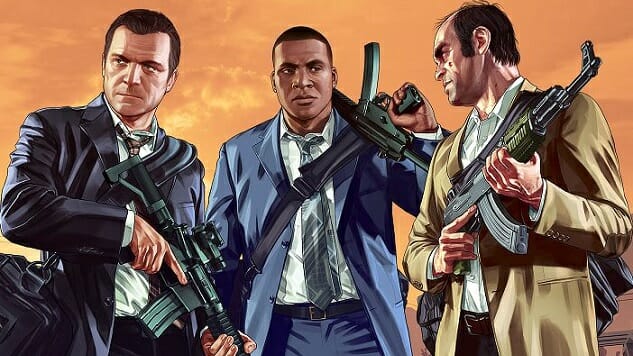 Here's a surprise: Dan Houser, the co-founder of Rockstar Games and lead writer on the GTA and Red Dead Redemption series, is leaving the studio in March. Rockstar's publisher, Take-Two, slipped the news into an SEC filing that was released late yesterday. According to the statement, Houser—whose official title is Vice President, Creative, at Rockstar—will be wrapping up his duties there on March 11.
Houser established Rockstar with his brother Sam in 1998, and launched the second game in the GTA series the next year. 2001's GTA III became a cultural phenomenon, and established the basic look and feel of the series that has persisted to this day. Dan Houser has been the lead writer on every GTA game, both Red Dead Redemptions, and the Rockstar games Bully and Max Payne 3, and in the process was one of many designers and creators who helped expand the scope and narrative language of games over the last two decades—for better or worse. Houser was a crucial part in creating the huge, lifelike worlds that Rockstar games are set in, and then filling them with regressive stereotypes, cringe-worthy comedy, tiresome nihilism, and a general worldview that felt like it came straight from a pissed-off 13-year-old who knew he was angry about something but couldn't figure out what.
House's departure comes after a sabbatical he began in 2019, not long after the release of Rockstar's latest smash Red Dead Redemption II. Now that he's free of the expectations of a Rockstar game, maybe he'll write something that doesn't feel like an endless South Park episode made by the Boondock Saints guy.
Here's Take-Two's statement in full:
After an extended break beginning in the spring of 2019, Dan Houser, Vice President, Creative at Rockstar Games, will be leaving the company. Dan Houser's last day will be March 11, 2020. We are extremely grateful for his contributions. Rockstar Games has built some of the most critically acclaimed and commercially successful game worlds, a global community of passionate fans and an incredibly talented team, which remains focused on current and future projects.