Samurai Jack: Battle Through Time Is Coming This Summer
Images via Adult Swim Games/YouTube
Games
News
Samurai Jack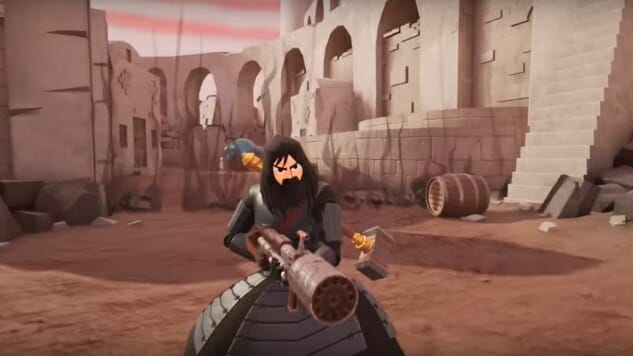 Adult Swim Games has teamed up with Japanese developer Soleil Games to bring Samurai Jack fans a console title, coming this summer. Samurai Jack: Battle Through Time is a 3D hack-and-slash that places players on Jack's journey(s) across timelines before his final fight with Aku.
We're proud to announce Samurai Jack: Battle Through Time! Watch the announcement trailer now on ?@IGN? https://t.co/PI8FUBRYc0

— Samurai Jack (@SamuraiJackGame) February 25, 2020
The game's script is written by the same head writer from the show, Darrick Bachman, which is a good signifier for authentic suturing into the game's story. Soleil Games is a smaller company, but a lot of the team worked on Ninja Gaiden and/or Dead or Alive, so this isn't their first hack-and-slash title, as IGN points out. They've created multiple timelines for players to fight through, with different short-ranged weapon options for hacking and smashing, and some ranged choices, too.
There's no hard release date yet, but be ready for a nostalgic PS4, Xbox One, PC or Nintendo Switch playthrough this summer. Watch the game's brief announcement trailer below.