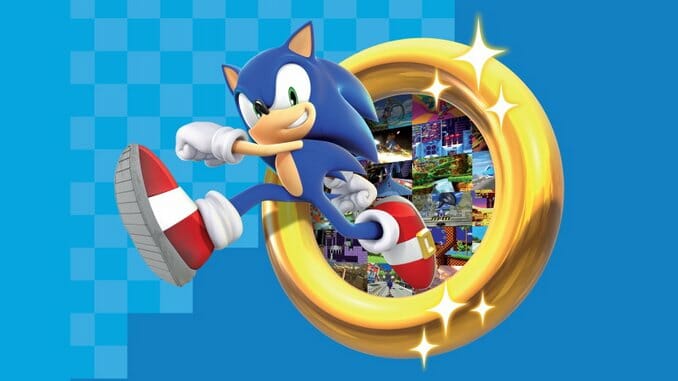 SEGA announced on Monday a new line of Sonic The Hedgehog merchandise to celebrate the franchise's 30 year anniversary next year. New figures, apparel and more will begin rolling out from an assortment of partners with more plans for the franchise teased for reveal in the coming months.
"Over the past 30 years spanning multiple generations, Sonic fans have created memories with their speedy Blue Blur," said Ivo Gerscovich, Chief Brand Officer, Sonic the Hedgehog & SVP Sega of America. "In order to commemorate the most iconic elements of the Sonic universe, we have partnered with some of the top licensees in the industry to produce collectible Sonic the Hedgehog merchandise that our enthusiastic and loyal fans can cherish for years to come."
Among the licensees making new Sonic goodies are Funko LLC, Dark Horse Comics LLC and G Fuel. The first wave of merchandise from SEGA's licensees is expected to arrive on store shelves in December.
While no games made Monday's announcement, SEGA has not ruled out the possibility of a new game or remake to celebrate Sonic's 30th anniversary.
---
Nicolas Perez is an editorial intern at Paste and opinion co-editor for New University. He's rambling on Twitter @Nic_Perez_.