Sony Unveils the PlayStation 5's Controller: Meet the DualSense
Photo Courtesy of Sony
Games
News
sony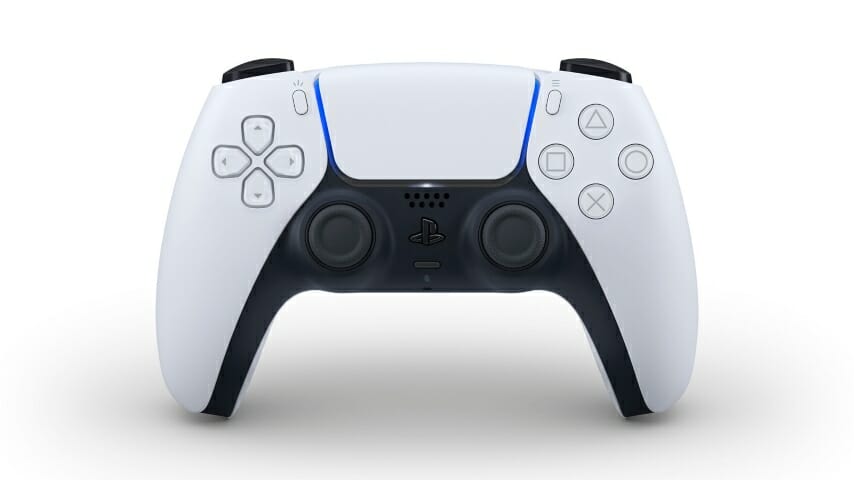 Sony announced their new controller for the PlayStation 5 today, the DualSense. DualSense will replace the current DualShock 4 controller, as the final design has already been sent to game developers implementing unique features.
DualSense is the new wireless controller for PS5. Learn more at PlayStation Blog: https://t.co/JceyRygI9Rpic.twitter.com/V9xK8HjTcy

— Sony (@Sony) April 7, 2020
Developers at Sony wanted DualSense to deepen players' immersion into games. The final product will boast enhanced haptic feedback and adaptive triggers. "We also incorporated adaptive triggers into the L2 and R2 buttons of DualSense so you can truly feel the tension of your actions, like when drawing a bow to shoot an arrow," says Senior Vice President of Platform Planning and Management, Hideaki Nashino.
The article on PlayStation's blog also mentions an improved battery, a built-in microphone and a "Create" button to replace the "Share" button. It's implied that the "Create" button will be revamped with better features, but those details are to come.
Despite all the new features of DualSense, most fans are (understandably) concerned with just one aspect of design:
Sony: "Here is the new #DualSense PS5 Controller!!"

Us: "It looks like an Xbox controller."

Sony: pic.twitter.com/wfn7LfmqKX

— insecure Al (@insecure_al) April 7, 2020