Nier: Automata's 2B Is the Next Guest Character in Soulcalibur VI
Images via Bandai Namco/YouTube
Games
News
Soulcalibur VI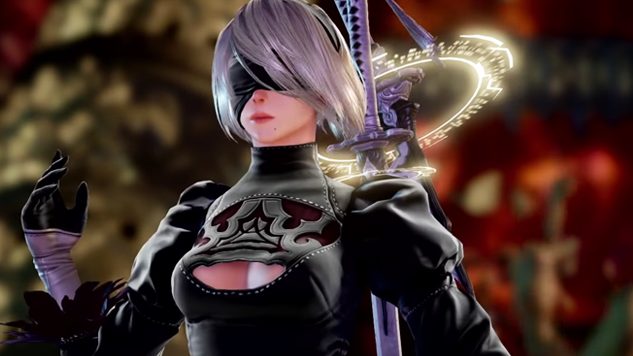 With Geralt of Rivia from The Witcher series being the first guest character in Soulcalibur VI, the bar was set high for whomever the next guest character was going to be. Bandai Namco made sure to deliver on people's high hopes, announcing over the weekend that 2B from the incredibly commercially and critically successful 2017 JRPG Nier: Automata will be the game's next guest character.
2B will be the second of three characters included in the Soulcalibur VI season pass, the first being fan-favorite Tira from the past several Soulcalibur games.
According to a press release, "2B wields two swords, Virtuous Contract and Virtuous Treaty. Both have been carefully tuned for maximum efficiency in the hands of a YoRHa android. Her fighting technique is specially designed for combat against machine lifeforms, employing acrobatic leaps and mid-air slashes, lightning-fast evasions and perfectly coordinated strikes."
2B will be a playable fighter in Versus mode, Arcade mode, and online matches both competitive and casual. She will come with her own stage, background music and new items added to the character customization, like Emil's head.
Watch the 2B reveal trailer below. Soulcalibur VI is out now for PlayStation 4, Xbox One and PC.