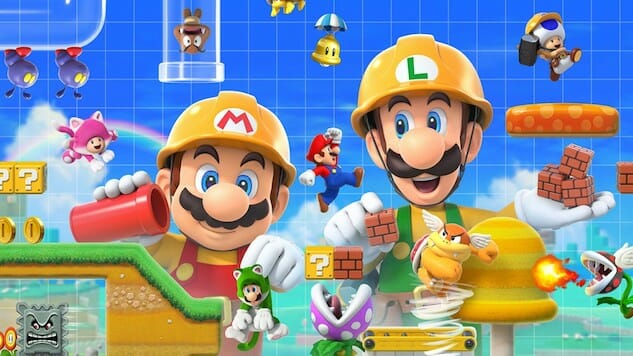 Nintendo released additional details about the sequel to 2015's Super Mario Maker during a Nintendo Direct presentation on Wednesday, and it looks like this installment will be much different from its predecessor in big ways.
Perhaps the biggest change is the addition of a proper story mode to the series. In this new mode, players will be tasked with rebuilding Princess Peach's destroyed castle. In order to do this, they'll have to play through various stages to earn coins that will allow them to purchase building materials for the reconstruction.
The Direct also listed out myriad other features that have been improved upon since the release of the first entry. In addition to the game's level builder, players will be able to create objectives for their personal stages and build levels cooperatively with a friend. New building materials like slopes, seesaws and even a car are being thrown into the mix, as well.
Super Mario Maker 2 launches on June 28 for the Nintendo Switch.
The 15-minute long Direct can be viewed in full below, beginning at the 29:34 mark.