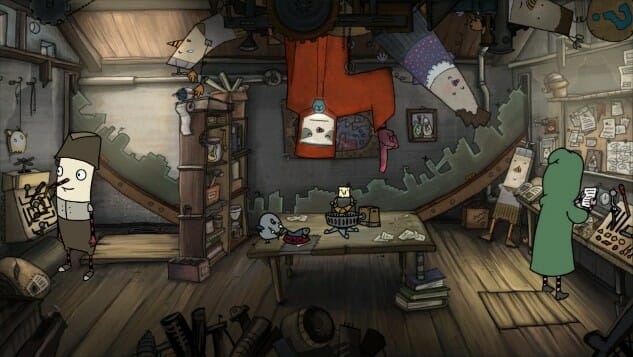 With the growing number of indie games coming to the Nintendo Switch, there are plenty of interesting options to catch one's eye. This week, point-and-click adventure fans have something to look forward to as the first two installments of The Inner World series make their way onto the Switch on Aug. 3.
The Inner World features an interesting graphical and animation style that one would come to expect from a web cartoon. The story finds players exploring Asposia, a hollow world where the laws of gravity make no sense and citizens live inside the planet. Playing as Robert, players are tasked with finding out why the wind fountains, the only things circulating air throughout Asposia, are breaking down.
Like most 2D point-and-click adventure games, players must move the story forward by exploring the environments and solving a few puzzles. Some of the themes and topics that The Inner World explores involve fascism, racism and fanatic politics, or question ruthless religious leaders, according to publisher Head Up Games. These topics are all mixed in with the kind of humor and levity that you would find in most 2D adventure games of this nature.
The Inner World will be available for the Switch for $11.99. Meanwhile, the sequel, titled The Inner World – The Last Wind Monk, will arrive on the Switch for $14.99.
You can watch the Switch announcement trailers for both games below.