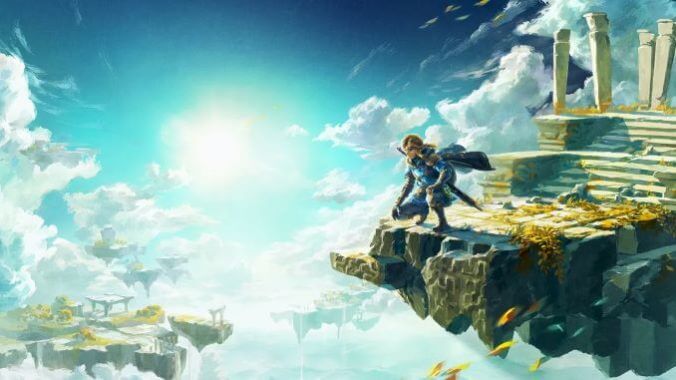 There are no plans to develop DLC for The Legend of Zelda: Tears of the Kingdom, according to two major figures for The Legend of Zelda series.
In an interview with Famitsu, series producer Eiji Aonuma and Tears of the Kingdom director Hidemaru Fujibayashi confirmed that Nintendo is not currently looking into developing any new content for the latest Zelda game.
"There are no plans to release additional content this time, but that's because I feel like I've done everything I can to create games in that world," Aonuma said.
This news comes a bit unexpected given the game's success, selling 18.51 million units by the end of June, and the fact that Nintendo has established a pattern of developing post-release content for nearly all of its major games on the Nintendo Switch, including the game's predecessor The Legend of Zelda: Breath of the Wild, which received two separate DLC releases within its release year.
The decision to forgo DLC may be due to a desire for the team to focus on their next project, as comments from Fujibayashi seem to suggest that the team is already thinking about the next Zelda game.
"I don't know if it will be the next work, but I'm thinking about what the 'next fun experience' will be," Fujibayashi said. "I can only say that I do not know at the moment what form it will take."
The Famitsu interview also contained a number of fun tidbits from the game's development, including Fujibayashi pitching the Ultrahand ability by comparing it to viral song "PPAP (Pen Pineapple Apple Pen)" and specifically designing the game's koroks in such a way that players wouldn't feel guilty no matter what they did to them.