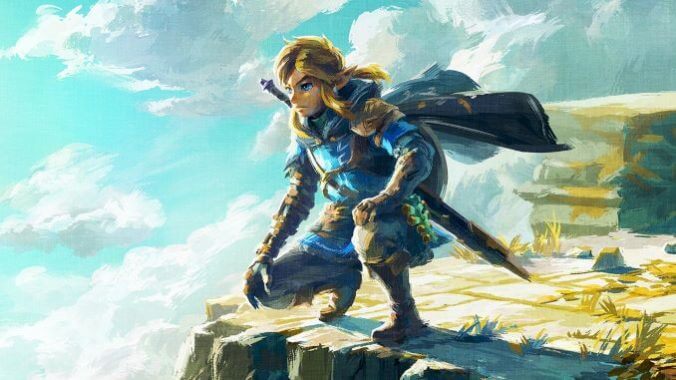 Believe it or not, a new Zelda game is coming out incredibly soon. To make matters even better, it's the sequel to one of the best games ever. After years of small teases, we've finally gotten an explosion of new info about The Legend of Zelda: Tears of the Kingdom recently, including a ten-minute gameplay demonstration that finally showed off numerous of Link's new abilities and how Hyrule has changed in the last six years.
But that's not why we're here. We're here because the final trailer ahead of The Legend of Zelda: Tears of the Kingdom's launch on May 12 has just landed. Breath of the Wild's final trailer has a reputation around these parts for being one of the greatest trailers ever. It's got everything from climactic showdowns to dramatic reveals, and more than enough sweeping landscape shots to fill a traveling ad. It was the best possible way to send off the launch of what would be one of the defining games of the generation. Kind of a tough act to follow, but you know what? I think Nintendo might've cracked it with their Tears of the Kingdom trailer.
Among the highlights of The Legend of Zelda: Tears of the Kingdom's final trailer are glimpses at the story and new characters, though a lot of it is still far too much of a mystery to make out. Link can also be seen fighting alongside other Hylians and even Prince Sidon, who's back from Breath of the Wild to steal our hearts once again. The part that most tickled my brain (aside from this trailer's absolutely gorgeous music and wonderful callbacks) was watching Link do battle on a runaway mine cart versus a mech in another runaway mine cart. You just can't miss with those sequences. Perhaps most consequential of all is that this final trailer revealed what we've always known: Ganondorf is back and incredibly hot.
Watch the final trailer for The Legend of Zelda: Tears of the Kingdom down below.