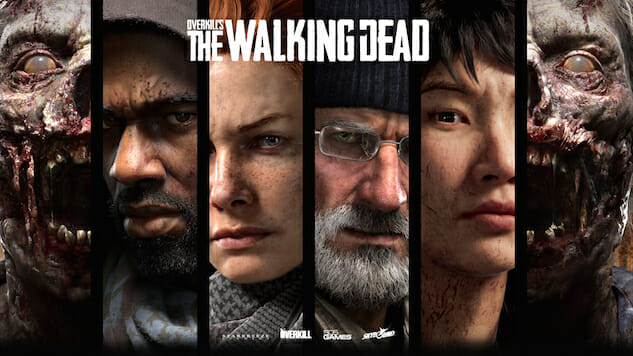 It's been awhile since we've heard about Overkill's own The Walking Dead videogame, but publisher Starbreeze Studios has unveiled a new trailer (above), showing off one of the four main characters of the co-op action game from the developers of Payday.
The cinematic trailer doesn't show off any gameplay, but instead focuses on the setting of Washington, D.C., pre- and post-zombie apocalypse. We see the before and after through the eyes of one of the protagonists, Aiden.
Unlike Telltale's The Walking Dead, this title has more of an emphasis on gameplay and action rather than choices and storytelling. As the game's official website describes it:
Each character has their own Special Abilities, Skill Trees, Squad Roles, Play Styles and Story Arcs, but teamwork is paramount. The action is close-up and intense: take out enemies carefully with silent melee attack or go in guns blazing with your choice of each class firearms. You need to be able to improvise as nothing is certain and a horde of walkers is always right around the corner.
Expect more trailers showing off the other three characters in the near future. Overkill's The Walking Dead will release on PC via Steam, PlayStation 4 and Xbox One in fall of 2018.