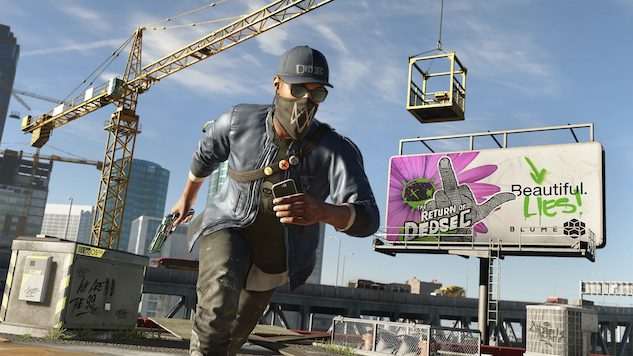 The yearly Ubisoft leak is upon us once again, as details for the new installment in the Watch Dogs franchise, titled Watch Dogs Legion, were uncovered just a week ahead of E3.
According to an Amazon U.K. page that has since been deleted, Watch Dogs Legion will take place in a "post-Brexit world in which society, politics and technology have changed and altered London's fortunes."
Could this proposed time period and setting mean that Ubisoft's usual "apolitical" stance may change with this game? Time will tell.
Perhaps the most interesting tidbit from the Amazon posting describes a system in which players can assume the roles of other NPCs in the game's world—"Every individual you meet in the open world, has a full set of animations, voice over, character traits and visuals that are generated & guided by gameplay systems."
Kotaku reporter Jason Schreier has corroborated the leak details, also adding that, from what he's heard, the game's NPC system is "so ambitious that it's been causing the developers a lot of headaches (and may have led to at least one delay)."
An official announcement of Watch Dogs Legion is likely to occur at next week's E3 conference.