The Sims Creator Will Wright Working on New Mobile Game, Proxi
Images via Unity/YouTube
Games
News
Will Wright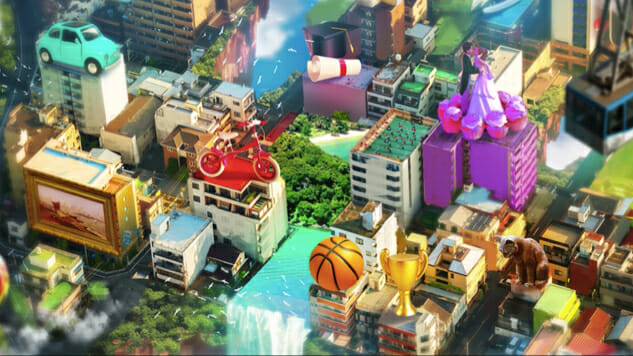 Will Wright, the creator of gaming classics like The Sims, SimCity and Spore, is working on an AI memory mobile game titled Proxi, set to be released later this year. The title was announced during San Francisco's Game Developers Conference, as Pocket Gamer reports.
On the game's official website, it is described as "a game, an experiment for the player to create and tune their own personal AI, their own proxi." Players can use their own memories and game interactions to create "a fantastic world of experience and exploration."
The AI game is a collaboration between Wright's Gallium Arts and 3D software giant Unity to create a unique player experience. This will be Wright's first gaming endeavor since the launch of Spore in 2008 and his first project of any kind since social media network Syntertainment in 2013. In the video announcement, Wright speaks to the interconnectivity between players and the game, which he calls "a game where we uncover the hidden you … and bring it to the surface." He adds, "You interact with it. You play with it. Learn from it, and it can learn from you."
Along with the new game, Gallium Arts and Unity announced the Proxi Art Challenge, in which artists can submit three memory-inspired environments, competing to land an interview with Wright and the Proxi team, and become a 3D artist for the game. Artists can read the rules and guidelines along with submitting their work here.
With AI becoming the next movement in gaming, Proxi could shape up to be a must-have game soon. Read a 2008 Paste interview with Wright here, and watch his video announcement below.