A Star Is Born Will Return to Theaters in March with an Extra 12 Minutes of Footage
Photo by Neal Preston/Warner Bros.
Movies
News
A Star Is Born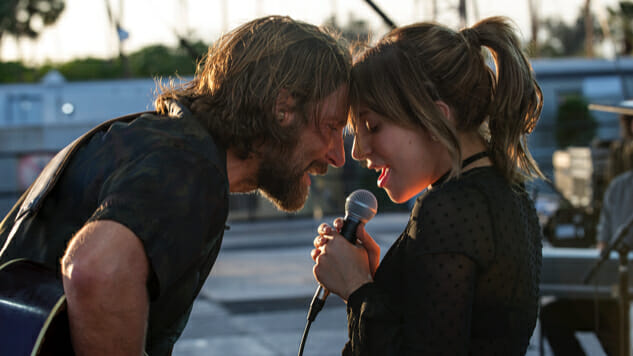 If you didn't get a chance to see A Star Is Born in theaters, or just wanted to take another look at it, never fear. Not only does it feel likely to be the kind of film that will be perpetually played on Sunday nights, but also the movie is returning to cinemas on Friday, March 1, Warner Bros. announced Wednesday. Just consider this Lady Gaga, Mark Ronson, Anthony Rossomando and Andrew Wyatt's victory lap after winning the Oscar for best original song ("Shallow") at the 91st Academy Awards on Sunday.
This latest iteration of the classic Hollywood tale will grace silver screens in more than 1,150 theaters in the U.S. and Canada for one week only. Not only that, but the re-release will also feature 12 extra minutes of footage, most of which is focused on the music.
The longer form of the A Star Is Born, known as the "Encore" version, features previously unreleased footage of Ally (Lady Gaga) singing "Is That Alright?" to Jackson Maine (Bradley Cooper) on their wedding day; the duo composing a new song, "Clover," together; and Jackson crooning "Too Far Gone" in his studio. There will be extended performances of "Black Eyes" and "Alibi" as well, along with an off-the-cuff a cappella rendition of "Shallow" from Lady Gaga. Have your hankies at the ready, folks.