Rejoice: A New Akira Adaptation from Original Artist Katsuhiro Otomo Is in the Works
Images via Sunrise/Bandai Namco, Paul Archuleta/Getty
Movies
News
Akira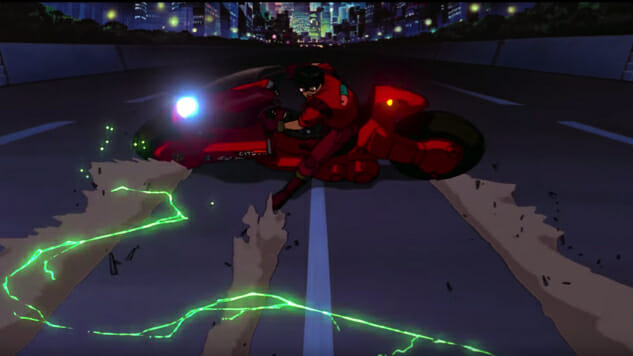 Japanese artist and cult hero Katsuhiro Otomo will revisit his seminal post-apocalyptic manga series and landmark anime Akira for a new animated re-adaptation.
Speaking at a panel at Los Angeles's Anime Expo on Thursday, Otomo announced the project (a series, some reports say) was under development at Sunrise, the animation juggernaut behind Gundam and Cowboy Bebop, with the goal to incorporate "the entirety" of the influential manga, which spanned eight years and six volumes.
If you weren't attuned to it already, Akira is regarded as one of the most influential science-fiction films of all time and credited for sparking the widespread popularity of anime in the Western world. The film is often cited as a major artistic influence on futuristic science-fiction films (including The Matrix, Kill Bill and Inception), videogames and, yes, that one Kanye West music video.
The original 1988 anime film—named the best anime movie ever made by Paste in 2017—will also receive an ultra-HD remaster, set for release in Japan on April 24, 2020, marking the first time Akira will be available in a 4K format.
To continue the trend of seeing Akira into the new decade, Warner Bros. recently dated their long-awaited live-action film adaptation of the anime for May 21, 2021, with Thor: Ragnarok director Taika Waititi overseeing the project.
Alongside the Akira announcement, Otomo also unveiled his third directorial project Orbital Era and debuted its first teaser. Described as an action-adventure story set "in the near future on a space colony under construction," the Sunrise-produced feature will be written, designed and directed by Otomo himself. A release date has yet to be set.
Brace yourselves, all—the next decade is about to get excruciatingly steampunk.
Check out the teaser trailer for Orbital Era below and stay tuned for further updates on any updated Akira action.