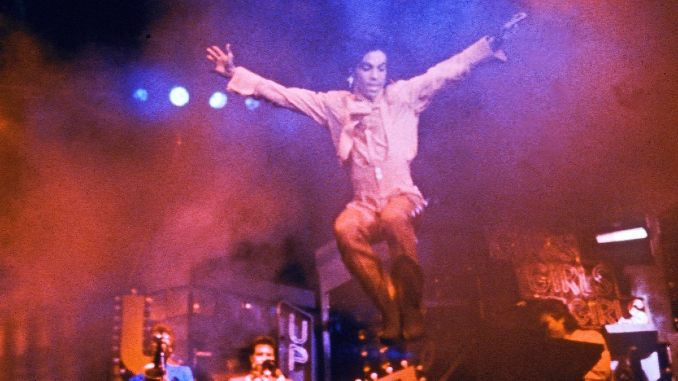 The inner workings of Amazon's various stream services are an enigma. Not only is Amazon Prime Video slowly becoming less worth the hassle to navigate, as its library dwindles in relation to its unwieldy user interface, but its recently acquired AVOD service, IMDbTV, is being rebranded. The ad-driven, free-to-watch streamer (which is where many Prime Video titles were landing as they left the paid service) is becoming Freevee, one of the funniest names for a way to watch things since Quibi. At least Freevee's portmanteau is relatively clear: The best movies on Freevee are, as you might expect, free!
As Amazon begins fully marching back to the world of commercial breaks, there's still plenty to love on its AVOD service, regardless of what it's called. IDMbTV used to be one of the more reliable and varied sections of our larger Best Free Movies streaming list, and it seems—at least initially—that Freevee will follow suit. Additionally, there's been rumblings that there'll be Freevee exclusives coming down the pike too, though other AVOD services' originals haven't exactly been stellar (looking at you, Tubi's Titanic 666). But why not give Freevee a try before it changes its name again?
Here are the 20 best movies on Freevee:
---
1. Point BreakYear: 1991
Director: Kathryn Bigelow
Stars: Patrick Swayze, Keanu Reeves, Gary Busey, Lori Petty
Rating: R
Runtime: 122 minutes
There are plenty of late '80s/early '90s action flicks anyone could cite, but few epitomized the near-paradoxical dudebro melodrama of the era with as much heart and sincerity as Kathryn Bigelow's Point Break. Johnny Utah—played by the only one on this Earth who could believably play a human being named that, Keanu Reeves, with the sedate gusto that would further vaunt him to action star fame—is an FBI agent who must learn how to be an X-treme surfer in order to infiltrate a cadre of bank robbers led by Bodhi (Patrick Swayze in peak hunk form). Inevitably, Johnny and Bodhi bond—and then clash—over their mutual thirst for salt water, high-stakes adventure and the love of a strong woman (Lori Petty, a wonderfully anti-typical blockbuster love interest), climaxing in the now-iconic scene of Reeves, consumed by X-treme angst, hollering and firing his gun into the sky, a scene so cemented in the cinematic canon that any aging, pacifist Millennial who has never fired a gun before still secretly wet-dreams about having the chance to do the same before their time on this godforsaken planet runs out. —Dom Sinacola
---
2. News of the WorldYear: 2020
Director: Paul Greengrass
Starring: Tom Hanks, Helena Zengel, Bill Camp, Elizabeth Marvel
Rating: PG-13
Runtime: 118 minutes


Paul Greengrass and screenwriting partner Luke Davies may have adapted Paulette Jiles' 2016 Western novel News of the World at least in partial consideration of how far the United States hasn't come as a nation–around the time of the book's publication, such cursed phrases as "fake news" and "alternative facts" were inducted into popular language by fascists and crooks attempting to pull a fast one on the American people. Neither of these terms, nor their equally grotesque cousins, make their way into Greengrass' film, but the spirit that conjured them into being four years ago is alive and well in his recreation of the American frontier. His hero is Captain Jefferson Kyle Kidd (Hanks), a Confederate Civil War veteran who, having stood on the losing side of history, moseys across the Lone Star State and reads out-of-town papers to the locals at each stop on his journeys. The movie doesn't exactly ask the viewer to overlook which side of the war Kidd stood on: In fact, the truth of his old allegiances becomes more unavoidable the less directly they're spoken of. This is Texas. An erstwhile soldier in Texas could only have fought on one side of the aisle. News of the World damns Kidd without having to say a word. But as soon as the film judges him, it presents him with a chance at redemption in the form of a girl, Johanna (Helena Zengel). Zengel is a fresh spark in an otherwise old-fashioned production, but old-fashioned here is a compliment. News of the World has no interest in subverting or updating classic Western formulas: It is content with its function as a handsomely-made studio picture, built ostensibly around Hanks but with plenty of room for its young star to make her mark. What modernizes the movie has more to do with context than content. Anyone trapped in indentured servitude to social media—Twitter, Facebook, Instagram, or worse, other people's Twitter, Facebook and Instagram accounts—should appreciate this calming two-hour reprieve from the unavoidable din publishers and platforms make in our lives today. There's such a thing as too much news, whether for better or worse, and News of the World only tries to give us the best. —Andy Crump
---
3. The Blair Witch ProjectYear: 1999
Directors: Eduardo Sánchez, Daniel Myrick
Stars: Heather Donahue, Michael Williams, Joshua Leonard
Rating: R
Runtime: 81 minutes


Where Scream reinvented a genre by pulling the shades back to reveal the inner workings of horror, The Blair Witch Project went the opposite route by crafting a new style of presentation and especially promotion. Sure, people had already been doing found footage movies; just look at The Last Broadcast a year earlier. But this was the first to get a wide, theatrical release, and distributor Artisan Entertainment masterfully capitalized on the lack of information available on the film to execute a mysterious online advertising campaign in the blossoming days of the Internet age. Otherwise reasonable human beings seriously went into The Blair Witch Project believing that what they were seeing might be real, and the grainy, home movie aesthetic captured an innate terror of reality and "real people" that had not been seen in the horror genre before. It was also proof positive that a well-executed micro-budget indie film could become a massive box office success. So in that sense, The Blair Witch Project reinvented two different genres at the same time. —Jim Vorel
---
4. The WailingYear: 2016
Director: Na Hong-jin
Stars: Kwak Do-won, Hwang Jung-min, Chun Woo-hee
Rating: NR
Runtime: 156 minutes


The U.S. title of Na Hong-jin's new film, The Wailing, suggests tone more than it does sound. There is wailing to be heard here, yes, and plenty of it, but in two words Na coyly predicts his audience's reaction to the movie's grim tableaus of a county in spiritual strife. Na trades in doubt and especially despair more than in what we think of as "horror." He isn't out to terrify us. He's out to corrode our souls, much in the same way that his protagonist's faith is corroded after being subject to both divine and infernal tests over the course of the film. The Wailing unfolds in Gokseong County, an agricultural community nestled among South Korea's southern provinces. It's a lovely, bucolic setting that Na and his cinematographer, the incredible Hong Kyung-pyo, take fullest advantage of aesthetically and thematically. The hushed serenity blanketing The Wailing's opening images creates an atmosphere of peace that Na is all too happy to subvert (similar to how he subverts Bible verses). The film's first full sequence shatters the calm as Sergeant Jeon Jong-gu (Kwak Do-won, turning in a knockout performance) is called to the scene of a savage multiple murder. When Jong-gu shows up, all is bedlam; people are screaming and crying, emergency workers litter the area like ants at a gory picnic, and the killer sits in a stupor, unaware of neither the mayhem nor the vicious boils coating their skin. This is an incredibly creepy and oft-unsettling film, but Na finds the tug of disbelief far more upsetting than the sight of bodies cut apart and blood splattering the wall. What do you do when your holy authority figures fail you? What do you do when you can't trust your perception? Na has made these ideas, though hardly new in the horror canon, his film's full purpose, and his conclusions are devastatingly bleak. When The Wailing arrives at its final, spectacular half hour, you'll vow never to ask these questions about your own life, ever. You may not leave the theater scared, but you will leave it scarred, which is by far a more substantive response than naked fear. —Andy Crump
---
5. King of New YorkYear: 1990
Director: Abel Ferrara
Abel Ferrara's modern day take on Robin Hood transposes the crusader of the common man to the scum-infested streets of the Big Apple, where Christopher Walken's formerly incarcerated drug lord Frank White returns to his old stomping ground. His strategy for social (and personal) reform: Eliminate competing kingpins and their rackets, and channel profits to the lower classes while funding a hospital in the South Bronx. A win/win, albeit a perverted one, right? Except that we know better. When the cops (David Caruso and Wesley Snipes among them) are just as morally flexible as the crooks (as Walken's associate, "Larry" Fishburne is unhinged), none of these figures on the margins are going to wind up any closer to a fighting chance. As unapologetic judge and jury, Walken is never better, nor cooler: "I must've been away too long because my feelings are dead. I feel no remorse," he states flatly. B-movie vet Ferrara (Ms .45, China Girl) revels in the extremes in textures, juxtaposing the inner city guts and grime with the blinged-out glamour of White's penthouse lifestyle—this gangster film wound up a gangsta touchstone for '90s hip-hop. King of New York's standing on this list could arguably be swapped with Ferrara's even more corrosive follow-up two years later, Bad Lieutenant, another pitch-black fable about attempts at redemption gone spectacularly awry—it's hardly surprising that, exceptional as Harvey Keitel was in the 1992 film, the lead role was originally intended for Walken. —A.S.
---
6. FreakyYear: 2020
Director: Christopher Landon
Stars: Kathryn Newton, Vince Vaughn, Alan Ruck
Rating: R
Runtime: 102 minutes


On its face, the prospect of resurrecting two franchise IPs which have been endlessly re-made decade after decade teeters on the banal and unimaginative. Yet director Christopher Landon's Freaky effortlessly weaves together the conventions of Freaky Friday and Friday the 13th, eschewing the confines of "remake," instead creating a unique genre hybrid that's slick and endlessly entertaining—all the while maintaining a clever self-awareness which enlivens the film's jump-scares and punchlines without descending into the horror-comedy pitfall of self-referential metaness. What follows is a binary-bending comic exercise in sexual fluidity and gender expression which juxtaposes Vince Vaughn's hefty stature with Kathryn Newton's petite frame in order to prod at the horror genre's previously held notion of who is perceived as weak, both in attitude and appearance. Vaughn and Newton give stellar performances, channeling the other's mannerisms while poking fun at their own corporeal limitations and their immediate (dis)comfort within their new vessels. It's heartening to see that the horror genre—still undeniably male-dominated—persists in its commitment to pushing boundaries. Whether those boundaries demarcate what we are able to stomach in terms of violence or what we are able to unpack within our own internal concepts of gender and sexuality, Freaky joins these tenets in order to craft a horror story rife with unexpected, imaginative kills all while subverting societal expectations of who we should really be afraid of—and why.—Natalia Keogan
---
7. Hot FuzzYear: 2007
Director: Edgar Wright
The second chapter in the Three Flavours Cornetto trilogy (before there was ever such a thing), Hot Fuzz is clear evidence that Edgar Wright is capable of anything. A blockbuster action flick, a thriller, a pulp plot, a winking noir, a commentary on classism in an increasingly urbanized society—the movie is all of these things, down to the marrow of its very existence. Moreso than Shaun of the Dead or The World's End, Hot Fuzz inhabits its influences with the kind of aplomb to which any cinephile can relate: Somewhere between fascination, revulsion and pure visceral joy there walks the Michael Bays, the Don Simpsons, the John Woos, the Jerry Bruckheimers, and Wright gives each stalwart his due. Plus, he does so with total respect, showing that he understands their films inside and out. And in that intimate knowledge he knows even better that filmmaking is a conflagration: Best to burn it all down and see what remains than build it from the ground up. —Dom Sinacola
---
8. Prince: Sign 'o' the TimesYear: 1987
Directors: Prince, Albert Magnoli
Stars: Prince
Rating: PG-13
Runtime: 85 minutes


Prince's 1987 concert documentary is one hour and 24 minutes of a generation's greatest musical performer at the peak of his career (sorry, Boss). With his touring band that included Sheila E. on drums, Miko Weaver on guitar, Levi Seacer Jr. on bass, Eric Leeds on sax, Boni Boyer and Dr. Fink on keyboards, and Cat Glover dancing, the film pulls mostly from his 1987 double-album Sign O' the Times, with hits like the title track, a piano interlude of "Little Red Corvette" and "U Got the Look." It was filmed at two European shows, but much of the music was re-recorded later at Paisley Park. Still, it has an urgency that only Prince can deliver, in multiple outfits, of course. Released theatrically in the States, the film received more love after it left theaters. Now it's one of the best ways to see what the big deal is about a Prince concert. —Josh Jackson
---
9. Jurassic ParkYear: 1994
Director: Steven Spielberg
Stars: Sam Neill, Laura Dern, Jeff Goldblum, Richard Attenborough, Samuel L. Jackson, BD Wong, Wayne Knight
Rating: PG-13
Runtime: 126 minutes
Jurassic Park's standing as a technical milestone in cinematic storytelling isn't only dependent on its then-revolutionary use of computer generated imagery: The special effects look as groundbreaking and seamless today as they did 25 years ago. The magic behind the film's ability to bring dinosaurs to life could be in Spielberg's expertise in approaching special effects on a shot-by-shot basis, merging each sequence with reliable miniature and animatronic work, making the connective tissue between these tricks as unnoticeable as possible. More than an achievement, Jurassic Park is an infinitely fun action adventure that also manages to insert some prescient themes into the mix—like whether or not humanity should interfere, on a deeply intimate level, with Nature—affording a moral angle that the sequels have pretty much abandoned or just plain bungled so far. —Oktay Ege Kozak
---
10. Ghost in the ShellYear: 1995
Director: Mamoru Oshii
Stars: Richard Epcar, Christopher Joyce, William Knight
Rating: 18+
Runtime: 82 minutes


It's difficult to overstate how enormous of an influence Ghost in the Shell exerts over not only the cultural and aesthetic evolution of Japanese animation, but over the shape of science-fiction cinema as a whole in the 21st century. Adapted from Masamune Shirow's original 1989 manga, the film is set in the mid-21st century, a world populated by cyborgs in artificial prosthetic bodies, in the fictional Japanese metropolis of Niihama. Ghost in the Shell follows the story of Major Motoko Kusanagi, the commander of a domestic special ops task-force known as Public Security Section 9, who begins to question the nature of her own humanity surrounded by a world of artificiality. When Motoko and her team are assigned to apprehend the mysterious Puppet Master, an elusive hacker thought to be one of the most dangerous criminals on the planet, they are set chasing after a series of crimes perpetrated by the Puppet Master's unwitting pawns before the seemingly unrelated events coalesce into a pattern that circles back to one person: the Major herself. When Ghost in the Shell first premiered in Japan, it was greeted as nothing short of a tour de force that would later go on to amass an immense cult following when it was released in the states. The film garnered the praise of directors such as James Cameron and the Wachowski siblings (whose late-century cyberpunk classic The Matrix is philosophically indebted to the trail blazed by Oshii's precedent). Everything about Ghost in the Shell shouts polish and depth, from the ramshackle markets and claustrophobic corridors inspired by the likeness of Kowloon Walled City to the sound design, evident from Kenji Kawai's sorrowful score to the sheer concussive punch of every bullet firing across the screen. Oshii took Shirow's source material and arguably surpassed it, taking an already heady science-fiction action drama and transforming it into a proto-kurzweilian fable about the dawn of machine intelligence. Ghost in the Shell is more than a cornerstone of cyberpunk fiction: It's more essential in this day and age than it was over twenty-years ago. A story about what it means to craft one's self in the digital age, a time where the concept of truth feels as mercurial as the net is vast and infinite.
---
11. The GraduateYear: 1967
Director: Mike Nichols
Stars: Dustin Hoffman, Anne Bancroft, Katharine Ross
Rating: PG
Runtime: 105 minutes


In the undisputed king of movies for those headed out into the real world, a hyper-accomplished recent grad (Dustin Hoffman) panics at the prospect of his future and falls into an affair with the much older wife of his father's business partner (Anne Bancroft). It helped define a generation long since embalmed by history, but the sense of longing for an alternative hasn't aged. —Jeffrey Bloomer
---
12. Four Weddings and a FuneralYear: 1994
Director: Mike Newell
Stars: Hugh Grant, Andie Macdowell, Kristin Scott Thomas
Rating: R
Runtime: 117 minutes
The first of several Richard Curtis-penned rom-coms starring Hugh Grant, Four Weddings and a Funeral follows our favorite bumbling Englishman as he repeatedly runs into the love of his life at—you guessed it—four weddings and a funeral. While much of the movie is lighthearted and some of it borders on cheesy (see Andie MacDowell's infamous "Is it still raining? I hadn't noticed" line in its finale), its graver moments, like Fiona (Kristen Scott Thomas) dealing with unrequited love or the titular funeral, remind us that love may be goofy and complicated and wonderful, but finding that one true love is serious business. The Academy agreed, nominating the film for Best Picture in a stacked year that included Forrest Gump, Pulp Fiction and The Shawshank Redemption. —Bonnie Stiernberg
---
13. The Texas Chain Saw MassacreYear: 1974
Director: Tobe Hooper
Stars: Marilyn Burns, Paul A. Partain, Edwin Neal, Jim Siedow, Gunnar Hansen
Rating: R
Runtime: 83 minutes


One of the most brutal mainstream horror films ever released, The Texas Chain Saw Massacre, based on notorious Wisconsin serial killer Ed Gein, resembles art-house verité built on the grainy physicality of its flat Texas setting. Plus, it introduced the superlatively sinister Leatherface, the iconic chainsaw-wielding giant of a man who wears a mask made of human skin, whose freakish sadism is upstaged only by the introduction of his cannibalistic family with whom he resides in a dilapidated house in the middle of the Texas wilderness, together chowing on the meat Leatherface and his brothers harvest, while Grandpa drinks blood and fashions furniture from victims' bones. Still, The Texas Chain Saw Massacre might not be the goriest horror film ever made, but as an imaginal excavation of the subterranean anxieties of a post-Vietnam rural American populace, it's pretty much unparalleled. Twisted, dark and beautiful all at once, it careens through a wide variety of tones and techniques without ever losing its singular intensity. (And there are few scenes in this era of horror with more disturbing sound design than the bit where Leatherface ambushes a guy with a single dull hammer strike to the head before slamming the metal door shut behind him.) —Rachel Haas and Brent Ables
---
14. Grave EncountersYear: 2011
Directors: Colin Minihan and Stuart Ortiz, "The Vicious Brothers"
Stars: Sean Rogerson, Ashleigh Gryzko, Mackenzie Gray, Juan Riedinger, Merwin Mondesir, Matthew K. McBride
Runtime: 95 minutes


It's hard to understand why Grave Encounters doesn't have a better reputation among horror geeks, who largely seem to be aware of it but deride the found-footage movie as either derivative or cheesy. In our own estimation, it's one of the best found footage offerings of the last decade, and certainly one of the most legitimately frightening, as well as humorous when it wants to be. It's structured as a pitch-perfect parody of inane TV ghost-hunting shows, in the style of Travel Channel's Ghost Adventures, and imagines the satisfying results of what might happen when one of these crews full of charlatans is subjected to a genuinely evil location. But Grave Encounters goes beyond what is expected of it—you hear that premise and expect some frantic, handicam running around and screaming in the dark, but it delivers far more. The FX work, on a small budget, is some of the best you're ever going to see in a found-footage film, and the nature of the haunting is significantly more mind-bending and ambitious than it first appears. We'll continue to defend this film, although you should steer clear of the less inspired sequel. —Jim Vorel
---
15. The InvitationYear: 2015
Director: Karyn Kusama
Stars: Logan Marshall-Green, Tammy Blanchard, Michiel Huisman, Emayatzy Corinealdi
Rating: R
Runtime: 99 minutes


The less you know about Karyn Kusama's The Invitation, the better. This is true of slow-burn cinema of any stripe, but Kusama slow-burns to perfection. The key, it seems, to successful slow-burning in narrative fiction is the narrative rather than the actual slow-burn. In the case of The Invitation, that involves a tale of deep and intimate heartache, the kind that none of us hopes to ever have to endure in our own lives. The film taps into a nightmare vein of real-life dread, of loss so profound and pervasive that it fundamentally changes who you are as a human being. That's where we begin: with an examination of grief. Where we end is obviously best left unsaid, but The Invitation is remarkable neither for its ending nor for the direction we take to arrive at its ending. Instead, it is remarkable for its foundation, for all of the substantive storytelling infrastructure that Kusama builds the film upon in the first place. —A.C.
---
16. Wheels on MealsYear: 1984
Director: Sammo Hung
Stars: Jackie Chan, Sammo Hung, Yuen Biao
Rating: NR
Runtime: 98 minutes


Wheels on Meals is a silly, silly movie—but damn is its action amazing. Hong Kong trios don't get better than Jackie Chan, Yuen Biao and Sammo Hung, although Hung's role in this one is minimal. Rather, everything comes down to some incredible fight scenes featuring Chan and Benny "The Jet" Urquidez, a real-life American kickboxing champion who makes the perfect dance partner for Chan in several high-octane brawls. Their final confrontation isn't just a great scene, it might be the best one-on-one fight of Chan's career, with Benny proving he's Jackie's match. In fact, it's The Jet who pulls off one of the coolest fight scene feats I've ever seen, the supposedly unintentional (and unfaked) "candle kick," in which a missed spin kick generates such force that it blows out all of the lit candles on a candelabra several feet away. The film's backbone is a story about a kidnapped Spanish heiress, but its kicks are far more fascinating. —Jim Vorel
---
17. O Brother, Where Art Thou?Year: 2000
Director: Joel and Ethan Coen
Stars: George Clooney, John Turturro, Tim Blake Nelson
Rating: PG-13


T-Bone Burnett's soundtrack got all the attention, but this twist on Homer's Odyssey—set in Depression Era Mississippi—had all the effortless storytelling, imaginative characters and quotable lines we've come to love from the Coen Brothers' best comedies, with George Clooney joining a celebrated list of Coen comic leads. Holly Hunter and John Goodman basically reprise their hilarious Raising Arizona roles, only with more kids. And an eye-patch. —Josh Jackson
---
18. OldRelease Date: July 23, 2021
Director: M. Night Shyamalan
Stars: Gael García Bernal, Vicky Krieps, Eliza Scanlen, Thomasin McKenzie, Alex Wolff
Rating: PG-13
Runtime: 108 minutes


The reception to The Visit and Split proclaimed that Shyamalan was "back," but Glass–a deeply earnest critical miss–portended the director's true return to form with Old. Old centers on an outwardly perfect nuclear family that is, of course, quietly fracturing. Husband Guy (Gael García Bernal), a risk assessor, and wife Prisca (Vicky Krieps), a museum curator, spit at one another over their impending separation and an as-yet-unknown medical diagnosis given to Prisca while on their vacation away at a beautiful, tropical resort with their two kids: Pre-teen Maddox (Alexa Swinton) and six-year-old Trent (Nolan River). The quiet day, isolated from the resort's overcrowded main beach, starts off peacefully enough–children playing, selfie-taking, problem-avoiding–until everything slowly, carefully begins to unravel. The children discover lost personal items from the hotel hidden beneath the sand; Charles' mother-in-law experiences strange pains in her chest; a rapper named Mid-Sized Sedan (Aaron Pierre)–yes, that's right–lingers strangely at a distance as an earlier brief, cryptic scene between him and an anonymous young woman on the beach leads us to understand that something has gone seriously wrong. And that's when the body turns up. As fear and confusion escalate among the beach-goers, Shyamalan expertly disorients the audience along with them, crafting an atmosphere of deep claustrophobia despite being surrounded by the vastness of the open ocean. The moments leading up to the realization that all three children have drastically aged are like living inside a panic attack: Mike Gioluakis' cinematography alternates close-ups of anguished faces as they are flanked by various disarray on all sides. Loosely adapted from Pierre-Oscar Lévy and Frederick Peeters' graphic novel Sandcastle, Old is a simple tale of cosmic terror–a Twilight Zone-esque look at mortality and greater-good sacrifice of life that is creepy, beautifully set up and followed through. In the end, the scariest thing in Old is not that our bodies will age and decay, or that nature is punishing our very intrusive presence within it (much like the beach-goers' intrusion on the lush, natural world), but that we will spend our lives preoccupied by ultimately meaningless problems and frivolities with ourselves and one another that rapidly consume our ticking clocks, while people in positions of power view our short lives as expendable for some perceived "greater good." Old is not Shyamalan's best film, but it's both a chilling summer escape and an empathetic reminder that other people are working against us as just as quickly as time, when all we have in our time left is each other.–Brianna Zigler
---
19. Sleepaway CampYear: 1983
Director: Robert Hiltzik
Stars: Felissa Rose, Mike Kellin, Katherin Kamhi, Paul DeAngelo, Jonathan Tiersten
Rating: R
Runtime: 84 minutes


Of all the camp-based Friday the 13th rip-offs, Sleepaway Camp is probably the best one that isn't The Burning. Our main character is Angela, a troubled girl who absolutely everyone picks on for no good reason. Seriously—it's one of those '80s era movies with a main character who is an "outsider" constantly harassed by dozens of people, but without any impetus or explanation—it's just Angela's lot in life. Everyone who meets her immediately hates her guts and subjects her to cruel taunting. But soon, the people at the camp who were mean to Angela start getting knocked off. The movie seems calculated to come off as a straight horror film, but the death scenes are often so outlandish that it veers pleasurably into horror comedy, as well. Highlights include the lecherous camp cook, who gets a giant vat of boiling water dumped on his face, or the kid who gets a beehive dropped into the outhouse with him. If you love classic slashers, it's a must-see, especially for the ending. I won't spoil anything, but Sleepaway Camp can proudly lay claim to one of the most shocking, WTF endings in slasher movie history. —Jim Vorel
---
20. Train to BusanYear: 2016
Director: Yeon Sang-ho
Stars: Gong Yoo, Ma Dong-seok, Jung Yu-mi, Kim Su-an, Kim Eui-sung, Choi Woo-shik, Ahn So-hee
Rating: N/A
Runtime: 118 minutes


Love them or hate them, zombies are still a constant of the horror genre in 2016, dependable enough to set your conductor's watch by. And although I've probably seen enough indie zombie films at this point to eschew them from my viewing habits for the rest of my life, there is still usually at least one great zombie movie every other year. In 2016, that was Train to Busan, a film that has since been added to our list of the 50 Best Zombie Movies of All Time. There's no need for speculation: Train to Busan would undoubtedly have made the list. This South Korean story of a career-minded father attempting to protect his young daughter on a train full of rampaging zombies is equal parts suspenseful popcorn entertainment and genuinely affecting family drama. It concludes with several action elements that I've never seen before, or even considered for a zombie film, and any time you can add something truly novel to the genre of the walking dead, then you're definitely doing something right. With a few memorable, empathetic supporting characters and some top-notch makeup FX, you've got one of the best zombie movies of the past decade. —Jim Vorel