First Look at Avatar 2 Shows Children of Jake Sully and Neytiri
Image via 20th Century Fox
Movies
News
Avatar 2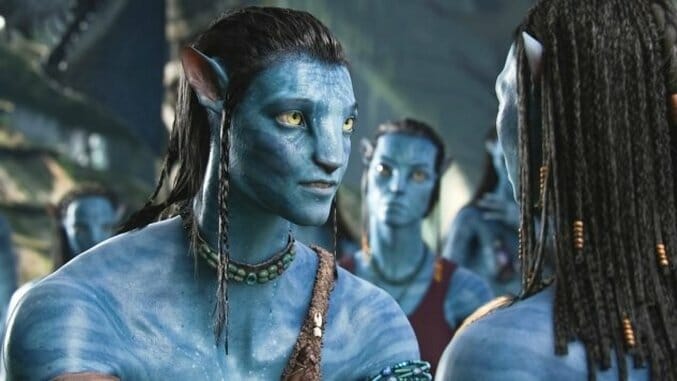 The first of an absurd number of Avatar sequels will probably not be titled "Avatar: The Next Generation," but it might as well be. EW has a first look at Avatar 2, which began filming on Sept. 25. This sequel will shift the focus to a younger cast, which will include the offspring of Avatar protagonists Jake Sully (Sam Worthington) and Neytiri (Zoe Saldana).
These children will be joined by young members of another Na'vi clan, called the Metkayina, under the rule of a character played by character actor Cliff Curtis (Fear the Walking Dead). One of these young characters will not be Na'vi, but rather a human teenager, born at the Hell's Gate military complex from the first Avatar film.
Producer Jon Landau says of this transition to a youthful cast:
"We never had this youthful element before, and that brings a different kind of energy to the film. They represent the future generation of Pandora and play a very significant role — not just in this movie but throughout all the movies."
James Cameron and company are planting the seeds for four sequels to Avatar, filming them all back-to-back. This unprecedented and quite possibly insane production is operating on a collective budget of $1 billion, per Deadline. We suspect that the production is funded by unobtanium, or perhaps Dr. Evil.
The first Avatar sequel will hit theaters on Dec. 18, 2020, with the following three arriving in 2021, 2024 and 2025. You can see the first-look cast photo over at EW.